Trinity Episcopal Church Garden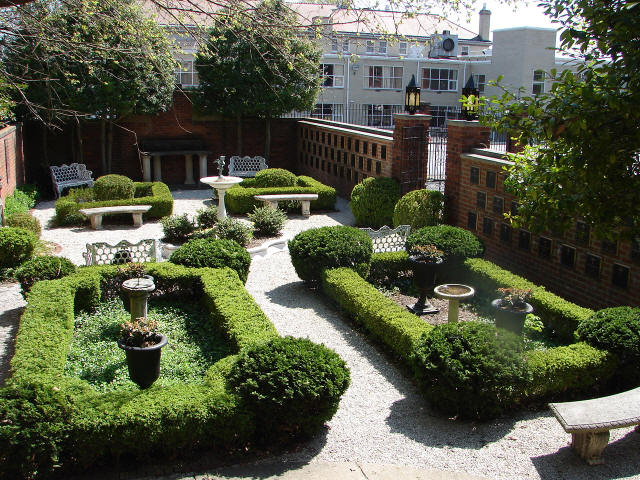 -----------------------------------------------------------------------------------------------------------
Trinity Episcopal Church Garden
Latitude: N 38° 25.13
Longitude: W 082° 26.24
-----------------------------------------------------------------------------------------------------------
This Cemetery Garden is located on 4th. Avenue and 11th. Street in Huntington, WV.
It is a part of the Trinity Episcopal Church complex located in Huntington.
From the inside of the Trinity Garden the burial wall is dived into 2 parts
a Right and Left side that is separated by a gate.
Submitted by Barry Huffstutler.
Read April 18, 2013
-----------------------------------------------------------------------------------------------------------
[ RIGHT SIDE ] [ LEFT SIDE ]
[ CEMETERY LIST ] [ CHURCH LIST ]