Alford Cemetery
ALFORD CEMETERY
Cabell County, West Virginia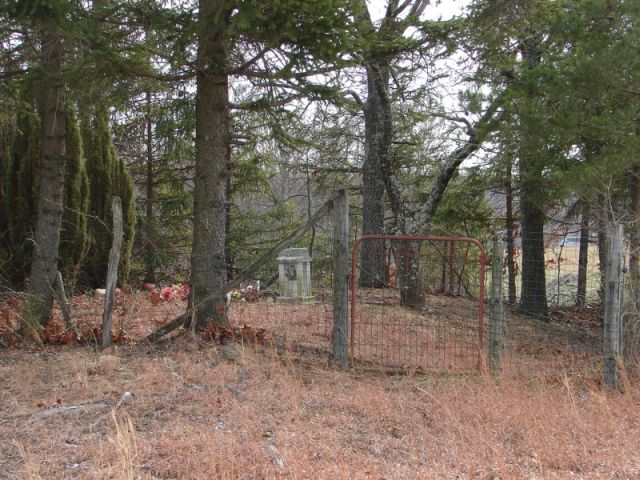 ---
Latitude: N 38° 30. 585
Longitude: W 082° 07. 422
Elevation: 958 feet
Accuracy: 15 feet
---
From Milton take Mill Creek Road for 3.8 miles. Then turn Right onto Dudley Gap Road and go 1.7 miles to the stop sign. Turn Right onto Dry Ridge Road and go about 1.4 miles. Turn Right onto a gravel road and the cemetery is on the Left side of the road. The cemetery has a old fence around it and is semi-maintained.
Submitted by Barry Huffstutler.
Read January 16, 2008
---
[ Headstone ]
---
This grave is marked with a Metal Marker only.
[ Headstone ]
HECK FUNERAL HOME