Barbour Cemetery
BARBOUR CEMETERY
Cabell County, West Virginia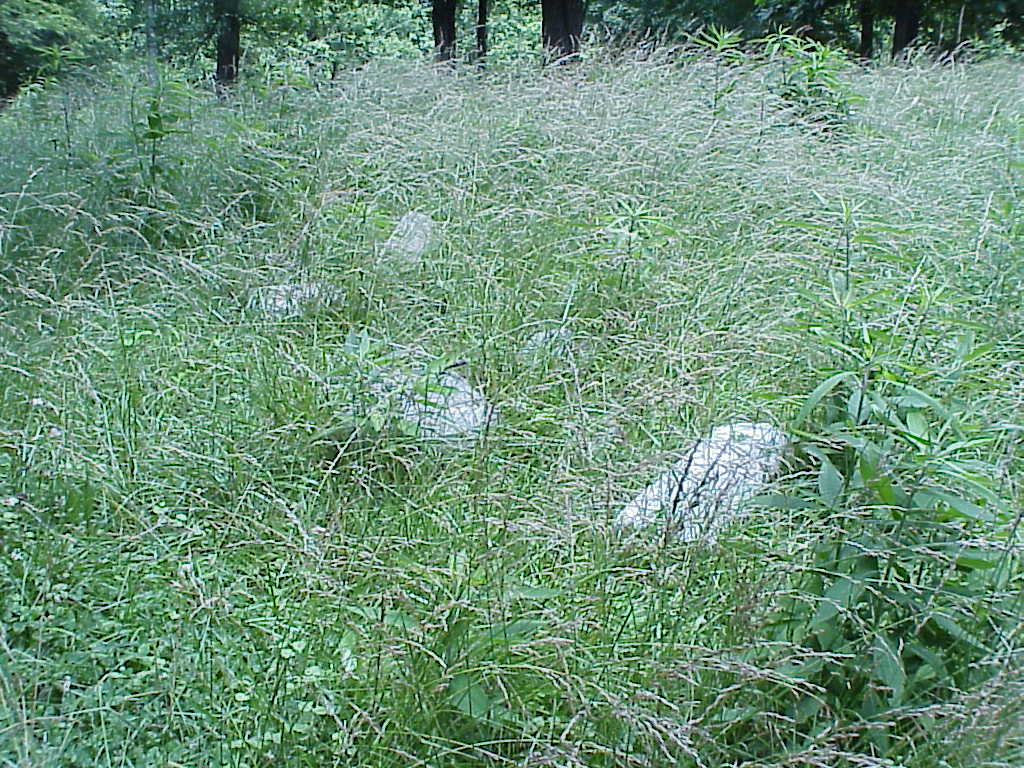 ---
Barbour Detail List
Latitude: N 38° 21.962
Longitude: W 082° 24.914
Elevation: 947 feet
Accuracy: 18 feet
---
From Interstate 64 in Cabell County, WV take Exit 11 and go South on State Route 10. Go 1 Mile and turn Right onto Mt. Union Rd. Go to the top of the mountain (Abt. 2.5 miles) At the top you will come to Mt. Union Cemetery on your Left. The Barbour Cemetery is just past this cemetery. It is in the first field on your Left and is overgrown with weeds and grass. All of the stones have been knocked down by the cows that use this field.
The following list was compiled by actual reading of the tombstones. All the information, excluding annotation, is written on the tombstone.
Submitted by Barry Huffstutler.
Read June 16, 2004.
---
EDNA
CHATTERTON
WIFE OF
J. M. BARBOUR
JAN. 31,
1861
APR. 19,
1907
Gone but not forgotten
BARBOUR
---
MR. GEORGE
FRANKLIN BARBOUR
1897
1983
This grave is marked with a Medal Marker only.
REGER FUNERAL HOME
---
JAMES MILTON
BARBOUR
1858
1931
---
In my Fathers house
are many mansions
AMANDA
CHATTERTON
BORN JAN.
2, 1858.
DIED DEC.
18, 1908.
CHATTERTON
---
Other Possible Burials in the Cemetery:
(Information From Carrie Eldridge Cemetery's Books of Cabell County, WV)
1. Barbour, James R. 1900 -- 1919
2. Barbour, Mary L. 1902 -- 1917