Barboursville Cemetery
BARBOURSVILLE CEMETERY
Cabell County, West Virginia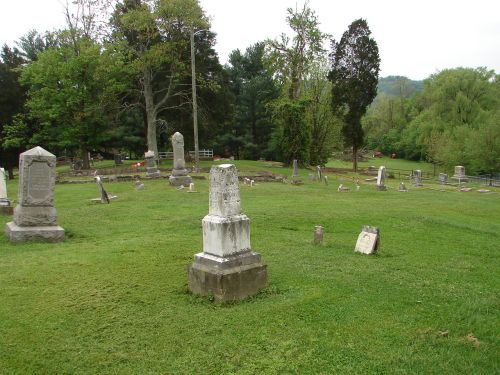 ---
Latitude: N 38° 24.632
Longitude: W 082° 17.514
Elevation: 541 feet
Accuracy: 19 feet
---
From US 60 in Barboursville, WV turn onto Main Street. Stay on Main Street until you come to Central Ave. (this will be at Red Light and Nancy Cartmill Park will be there also). Turn onto Central Ave. and go down the hill toward the City Swimming Pool. At the Pool turn onto Kuhn Street and go a short distance. You will come to Cemetery Street. Turn up this street and the cemetery will be on your Left side.
The following list was compiled by actual reading of the tombstones. All the information, excluding annotation, is written on the tombstone. Annotations are sometimes included following the entry for the majority of the stones. Abbreviations are used for the following: d/o - dau of; s/o - son of; c/o - child of; w/o - wife of; and h/o - husband of.
Submitted by Barry Huffstutler.
Read April 27, 2008
Read by Barry Huffstutler, Ed Prichard, George Swann & Ben Swann
---
Note: There are markers and stones that can't be read in the cemetery.
The cemetery was started around 1812 and most of the early graves were
Field Stones. The first marker is said to belong to a Dusenbery. It is also said that when new graves were dug traces of old graves were found.
---