Bates cemetery
BATES CEMETERY
Cabell County, West Virginia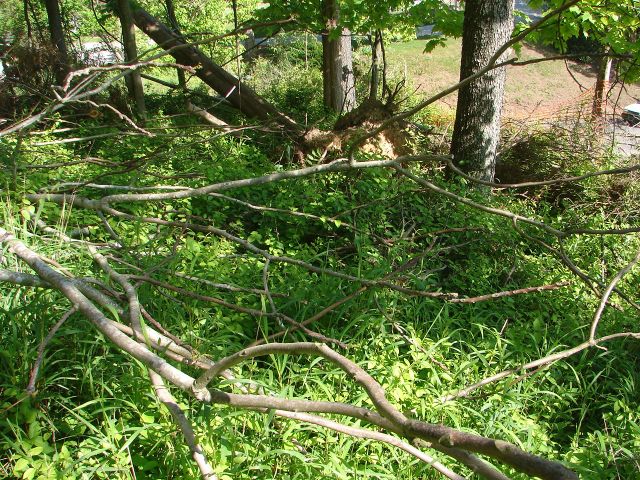 ---
Latitude: N 38° 23. 385
Longitude: W 082° 16. 940
Elevation: 658 feet
Accuracy: 24 feet
---
Directions: From Barboursville take Martha Road to Squire Valley Rd. Go to the first driveway past Squire Valley Rd. on the right. Cemetery remains are located about 30 feet past the house at the edge of the hill overlooking Martha Road. One rock is all that remains. The cemetery is abandoned and has several fallen trees across it.
Read May 12, 2009
Read by Barry Huffstutler & George Swann.
---
KNOWN BURIALS

Stephen Hawley Patterson
1833 - Feb. 24, 1898
[ Obit ]

Thomas Jefferson Bates
Nov. 29, 1862 - Sep. 13, 1914

Bloocher Robards
June 1891 - June 10, 1904
Stepson of T. J. Bates
(!900 census gives his name as Bloocher Robards.)
(WV death cert. website gives his name as Belcher Bates.)

Possible Burials:
Rebecca (Warren) Patterson
1835 - Aug. 12, 1882
(Wife of Stephen Patterson)

Mattie (Dean) Bates
1864 - Abt. 1890
(1st Wife of T. J. Bates)

Another person said to buried there is known by only a first name of "Bastine".