Beckett (David) Cemetery
BECKETT (David) CEMETERY
Cabell County, West Virginia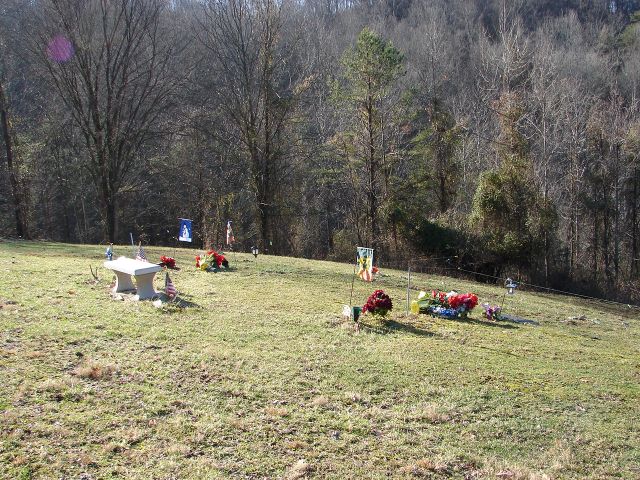 ---
Latitude: N 38° 17. 191
Longitude: W 082° 12. 854
Elevation: 819 feet
Accuracy: 21 feet
---
From US Route 60 in Cabell County at Barboursville, WV. Take Alt. 10 and Route 10 South to you come to Salt Rock. At the Chevron Gas station turn Right onto Madison Cr. Road. Take this road until you come to Mt. Zion Church on your Left. Turn at the church road (Left) and go the the last house on the road. Now turn Left onto a small dirt road that goes up the hill. The cemetery is in the first field you come to. This is a new cemetery and only has 2 burials in it at this time.
Submitted by Barry Huffstutler.
Read December 31, 2007
By Barry Huffstutler - Ed Prichard - George Swann - Ben Swann
---
DAVID LEE BECKETT
US ARMY
NOV 25 1935
AUG 25 1999
†
WALLACE FUNERAL HOME
[ Headstone ]
---
DAVID "MIKE' BECKETT
1956
2005
This grave is marked with a Metal Marker only.
David Michael "Mike" Beckett
Born: 03-21-1956 -- Died: 10-24-2005
Buried: 10-27-2005 Age: 49
Born in West Hamlin and Died in Kenova, WV
Wife: LaDonna Hay Beckett
Parents: David Lee Beckett & Myra Linville
ROLLINS FUNERAL HOME
Source: The Herald-Dispatch Newspaper