Beckett (Moses) Cemetery
BECKETT (Moses) CEMETERY
Cabell County, West Virginia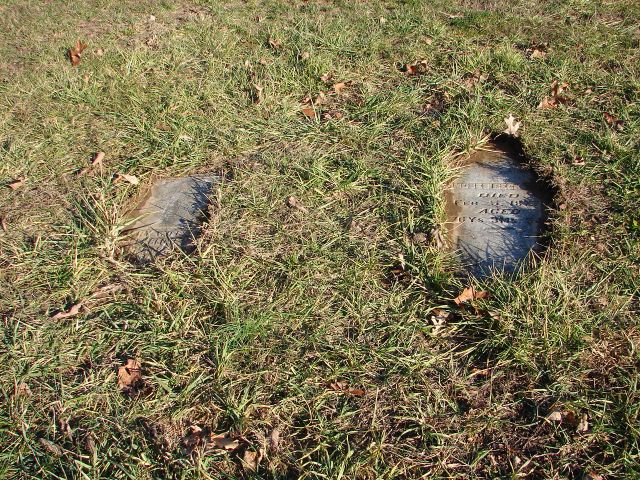 ---
Latitude: N 38° 24. 438
Longitude: W 082° 06. 850
Elevation: 640 feet
Accuracy: 24 feet
---
From Milton, Cabell County, West Virginia take Fair Ground Road and go 2.0 miles to the Stop Sign. Turn Right onto East Mud River Road and go Charley Creek Road on your Left. Turn Left onto this road and go a short distance until you come to a 1597 address. The cemetery in now on your Right in the front yard of Terry L. Conner property.
Submitted by Barry Huffstutler.
Read December 31, 2007
By Barry Huffstutler - Ed Prichard - George Swann - Ben Swann
---
Come into Me
MARY WIFE OF
MOSES BECKETT
BORN MAR. 24, 1821
DIED FEB. 5, 1903
[ Headstone ]
---
MOSES BECKETT
DIED
FEB. 5, 1877
AGED
76Ys. 3Ms. 5Ds.
─────
[ Headstone ]