Beckner Cemetery
BECKNER CEMETERY
Cabell County, West Virginia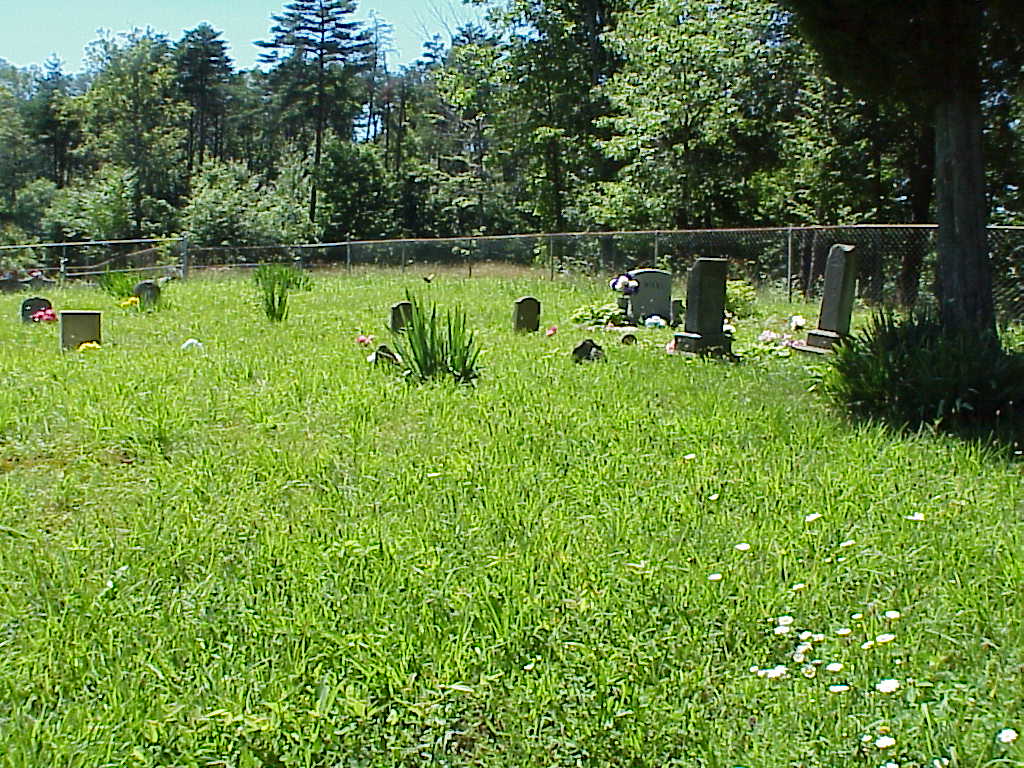 ---
Beckner Detail List
Latitude: N 38° 21.161
Longitude: W 082° 24.804
Elevation: 977 feet
Accuracy: 16 feet
---
From Interstate 64 in Cabell County, WV take Exit 11 and go South on State Route 10. Go 1 Mile and turn Right onto Mt. Union Rd. Go to the top of the mountain (Abt. 2.5 miles) At the top you will come to Mt. Union Cemetery on your Left. The Plybon Cemetery is about 1.2 miles on past this cemetery. It is on your Right and is fenced and well maintained. At the upper end of this cemetery is a gravel road that turn Right. Turn onto this road and it will take you to the cemetery. The cemetery is fenced and maintained.
The following list was compiled by actual reading of the tombstones. All the information, excluding annotation, is written on the tombstone.
Submitted by Barry Huffstutler.
Read June 20, 2004.
---
ELLEN BECKNER
1889 — 1906
Footstone: "E. B."
---
J. S.
CAMPBELL
BORN SEPT.
13, 1824,
DIED FEB.
6, 1906
Earth has no sorrow
that heaven can
not have.
CAMPBELL
Footstone: "J. S. C."
---
AT REST
S. F. WIFE OF
J. S. CAMPBELL
BORN FEB. 11, 1822
DIED APR. 18, 1903
CAMPBELL
Footstone: "S. F. G."
---
MINNIE
CLAY
MAR. 23, 1874
SEPT. 17, 1940
In Heaven one
angel more.
____________________
CLAY
MINNIE
JOSEPH C.
1874 — 1940
1878 — 1955
Footstones: "MOTHER and FATHER"
---
MARTHA A.
WIFE OF
J. M. FULLER
DIED
MAR. 27, 1880
AGED
23ys 11ms 1d
Footstone: "M. A. F."
---
No dates with this marker.
---
____________________
†
HARRY C WILKS
WEST VIRGINIA
TEC5 MED DET 7 INFANTRY
WORLD WAR II
MARCH 2 1920
FEB 25 1975
SCHNEIDER FUNERAL HOME
____________________
KATHLENE G WILKS
BELOVED MOTHER
GRANDMOTHER AND FRIEND
VETERANS VOL DAVA COMM
MAY 31 1925
JULY 16 1996
SCHNEIDER FUNERAL HOME
---
HARRY C. WILKS
BORN
NOV. 24, 1885
DIED
SEP. 3, 1928
---
ROSIE L. WILKS
BORN
NOV. 20, 1890
DIED
MAY 16, 1931
---
Other Possible Burials in the Cemetery: (Information From Carrie Eldridge Cemetery's Books of Cabell County, WV)
1. Clay, Melissa Ann (04-23-1935)
2. Clay, Louis (09-07-1939 -- 83y - 10m - 27d)