Black Cemetery
BLACK CEMETERY
Cabell County, West Virginia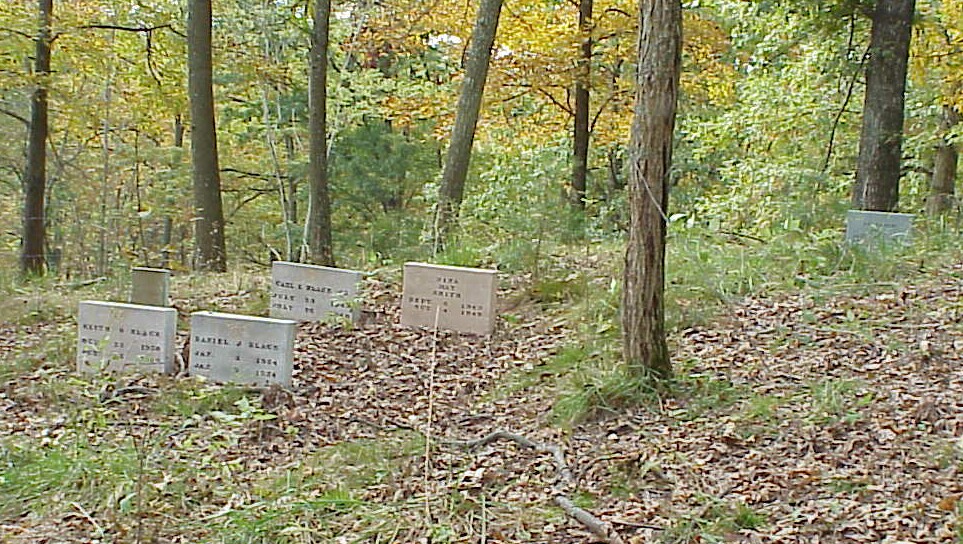 ---
Latitude: N 38° 28.322
Longitude: W 082° 14.747
Elevation: 932 feet
Accuracy: 19 feet
---
From US Route 60 in Ona, Cabell County, West Virginia take Howells Mill Road for 5.0 miles. Turn Left onto Rush Hollow Road and go about 2.5 miles to the top of the mountain. At the first house on the Left side take the next road on the Left that turns Left and go about a mile to the first Medal gate on the Left hand side. The Cemetery is at the top of the hill in the woods and has a barb wire fence around it. It is not maintain and is not in very good shape. The graves were original marked with field stone but later marker were added. It is said that at the time the marker were added the original graves could not be found so the marker were placed to gather at one location.
The following list was compiled by actual reading of the tombstones. All the information, excluding annotation, is written on the tombstone.
Submitted by Barry Huffstutler.
Read October 09, 2003.
---
CARL E BLACK JR
JULY 23 1940
JULY 26 1940
---
DANIEL J BLACK
JAN. 3 1954
JAN, 3 1954
---
KEITH D BLACK
OCT. 25 1950
OCT. 25 1950
---
CLERANCE
HICKS
JAN. 1 1939
APR. 10 1939
---
NINA
MAY
SMITH
SEPT. 6 1949
OCT. 4 1949
---
Note: There is also one (1) marker without any name or dates on it.