Culloden Cemetery
CULLODEN CEMETERY
Cabell County, West Virginia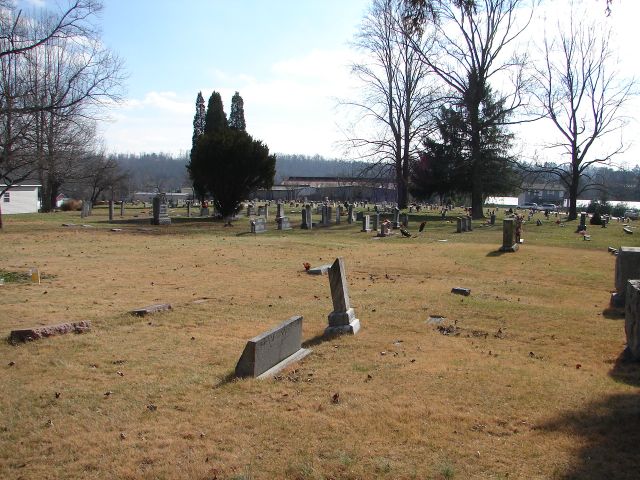 Latitude: N 38° 24. 911
Longitude: W 082° 03. 842
Elevation: 718 feet
Accuracy: 19 feet
---
The Culloden Cemetery is located beside the Culloden United Baptist Church in Culloden, WV. Located only a few hundred yards from Rt. 60, the main entrance is accessible by turning onto Charlie Creek road off of Rt. 60 and then immediately taking the first or second right hand turn. Turn left from either road and you will enter the main entrance.
Read: January 2008
by Barry Huffstutler & Ed Prichard
Submitted by Barry Huffstutler
---
If the name is listed in the color "BLUE" then the name
will have a link to a picture of that person's Headstone.
Make your selection on the Left Side
----------------------------------------------
The source for this cemetery will be
1. Pictures of the Headstones
2. Heck Funeral Home Records
3. Carrie Aldridge Cemeteries Books
4. Cabell County WVGen Web