Dudley Cemetery
DUDLEY CEMETERY
Cabell County, West Virginia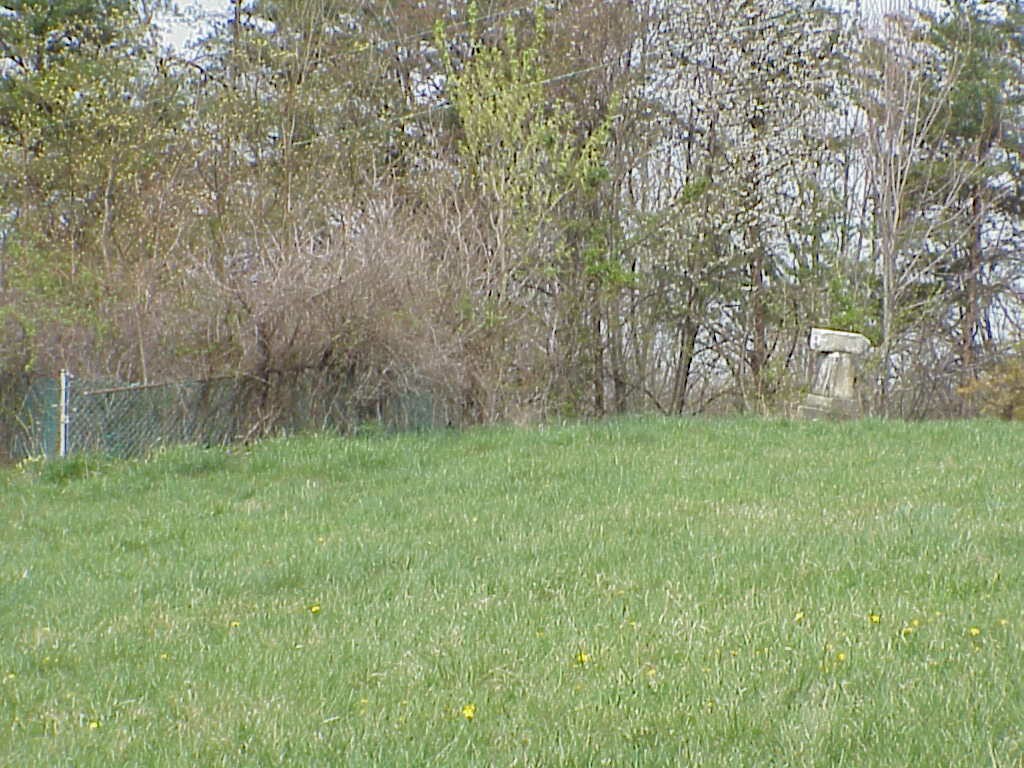 ---
Latitude: N 38° 30.312
Longitude: W 082° 08.259
Elevation: 964 feet
Accuracy: 15 feet
---
From Milton take Mill Creek Road for 3.8 miles. Then turn Right onto Dudley Gap Road and go 1.7 miles to the stop sign. Turn Right onto Dry Ridge Rd. and go 0.5 mile. The Cemetery is in a field on the Left side of the road. The Cemetery is in bad shape and is not maintained.
The following list was compiled by actual reading of the tombstones. All the information, excluding annotation, is written on the tombstone.
Submitted by Barry Huffstutler
Read April 08, 2004

---
SARAH F.
WIFE OF
JAS. R. DUDLEY
DIED
APR. 7, 1892
AGED
31 YRS. 5MS. 24DS
———
As a wife devoted:
As a mother affectionate:
As a friend e'er kind and true.
---
Note: There is a small fence in area that is overgrown with brush
that could have more grave's.
Sarah grave is on the outside of the fence area.