France Cemetery
FRANCE (James) CEMETERY
Cabell County, West Virginia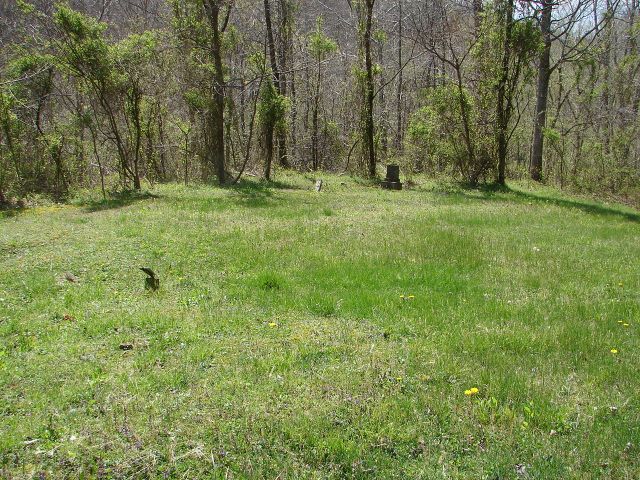 ---
Latitude: N 38° 19. 983
Longitude: W 082° 20. 020
Elevation: 723 feet
Accuracy: 15 feet
---
From US 60 East take Alt 10 to Rt. 10. Turn Left onto Rt. 10 and go to the top of Davis Creek Hill. Turn Right onto Doss Hill Rd. and keep Left until you come to Henry France Rd. Turn Left onto this road and go 0.2 miles. The cemetery will be on your Right. The cemetery is not fenced and is not very well cared for.
Submitted by Barry Huffstutler.
Read April 15, 2007.
by Barry Huffstutler & Ed Prichard
---
BENJAMIN FRANCE
1843 ——— 1918
(Served in the Civil War)
---
JAMES FRANCE
BORN
JUNE 30, 1835
DIED
JULY 29, 1901
AGED
68y. 29d.
---
Note: There are 3 Footstones "C.F.F." & "H.L.F." &
There are 4 Rock graves with one that look to have 1843 on it.
There are 2 graves marked with rusty Medal Markers and 1 Sunken grave.