Greenbottom Cemetery
GREENBOTTOM MEMORIAL PARK CEMETERY
Cabell County, West Virginia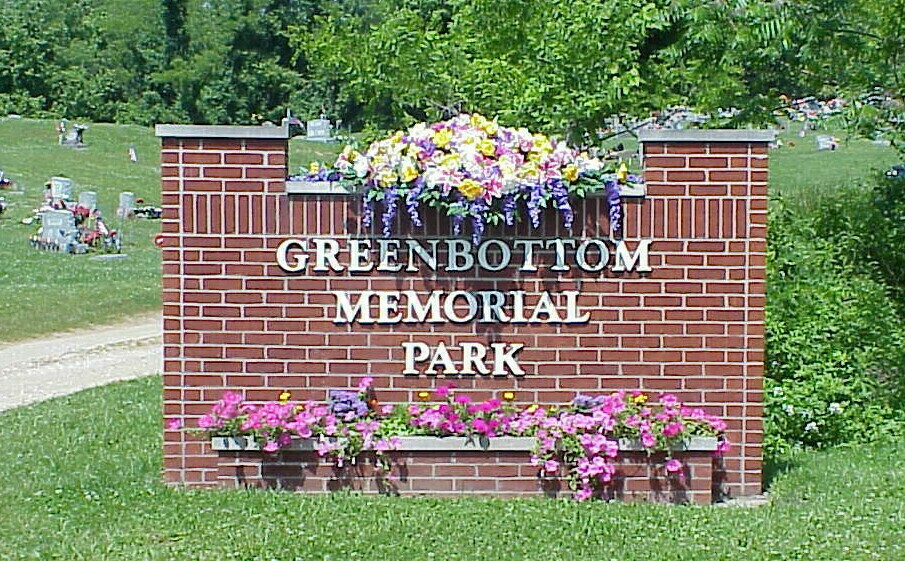 ---
Latitude: N 38° 33.299
Longitude: W 082° 16.979
Elevation: 627 feet
Accuracy: 16 feet
---
From Interstate 64 in Cabell County, West Virginia. Take exit 18 and follow the Route 2 signs for about 3 miles. When you get to Route 2 there will be a Red light. Turn Right onto Route 2. Stay on Route 2 until you come to Green Acres on the Left side of the road. (About 6.5 miles. At this point turn Right and then Left onto Old Route 2. The cemetery is now on your Right. The cemetery can be seen from the main road if you can't find Green Acres on the Left hand side of the road.
---
The cemetery is quite large so I have broken it down into 5 parts.
This should make it easier to find the people you are looking for.
The following list was compiled by actual reading of the tombstones. All the information, excluding annotation, is written on the tombstone.
Submitted by Barry Huffstutler.
Read May 19, 2004.
Updated: November 21, 2007