Grimm Cemetery
GRIMM CEMETERY
Cabell County, West Virginia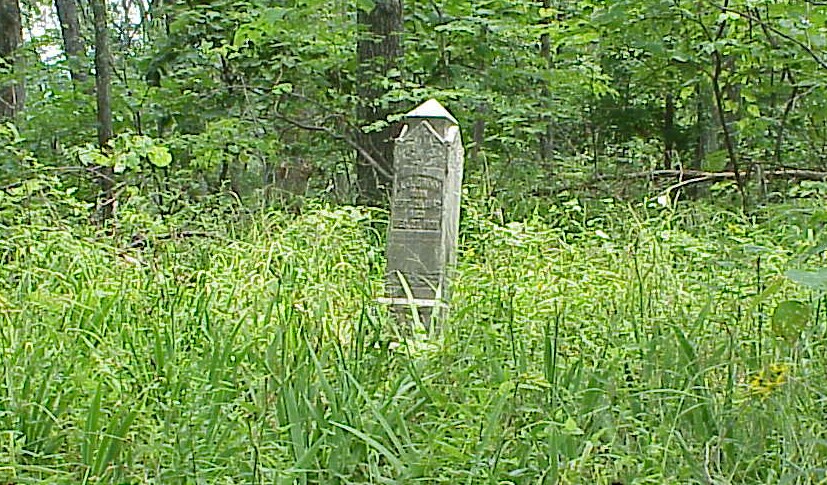 ---
Latitude: N 38° 23.806
Longitude: W 082° 09.364
Elevation: 1005 feet
Accuracy: 23 feet
---
From US Route 60 in Ona, Cabell County, West Virginia take Fudges Creek Road for 3.7 miles. Turn Left onto Two Mile Creek Road and go 0.6 miles to the top of the hill. Then turn Left onto Stratton Ridge Road and go 1.2 miles. Cemetery is on the Left side of the road and about 40 yards up in the woods on the knoll.
There is only one tombstone visible; however, the local residents spoke of a few infants buried here. Thick ground cover made it impossible to distinguish any sunken or raised areas which might be graves.
Submitted by Barry Huffstutler
Read Feb 2002.
---
J. J. GRIMM
BORN
SEPT. 28, 1842
DIED
DEC. 27, 1909
Blessed are the dead
Which die in the Lord.
GRIMM
Footstone: J. J. G.