Gue - Gibson Cemetery
GUE - GIBSON CEMETERY
Cabell County, West Virginia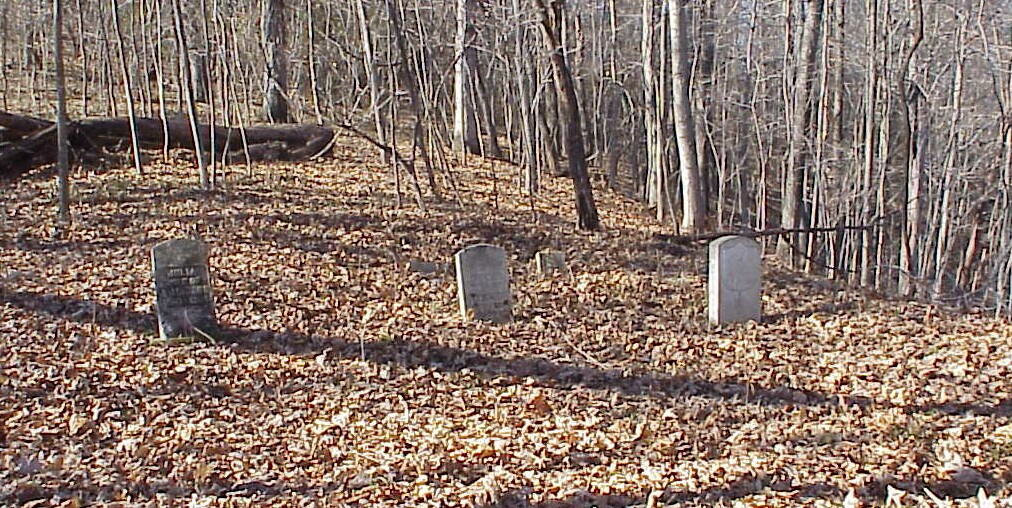 ---
Latitude: N 38° 16.615
Longitude: W 082° 14.306
Elevation: 950 feet
Accuracy: 21 feet
From US Route 60 in Cabell County at Barboursville, WV. Take Alt. 10 and Route 10 South to you come to Salt Rock. At the Chevron Gas station turn Right onto Madison Cr. Rd. Go about 4.5 miles or till you come to the hill that goes up to the Green Valley Cemetery. Just before you go up the hill there is a dirt road that turn Right and goes up a hill to Thomas Harvey house. Park at his house then walk to the top of the hill behind his house. At the top turn Right and go back down the ridge for about 200 yard. You will run into the cemetery on this ridge. At one time it had a fence around it but now the old fenced is on the ground. The cemetery is not maintained.
Submitted by Barry Huffstutler.
Read December 6, 2006.
---
JULIA
WIFE OF
A. J. GIBSON
1860 — 1904
At rest
Footstone: (Rock)
---
JAMES H. GUE
PVT CO D
9 W VA VOLS
1841
1924
[ Picture ]
---
MARY F.
WIFE OF
JAMES GUE
1835 — 1904
At rest
---
Note: There are also 2 Footstones that seem to be marking different
graves than the ones above that have on them "MOTHER".