Hammond Cemetery
HAMMOND CEMETERY
Cabell County, West Virginia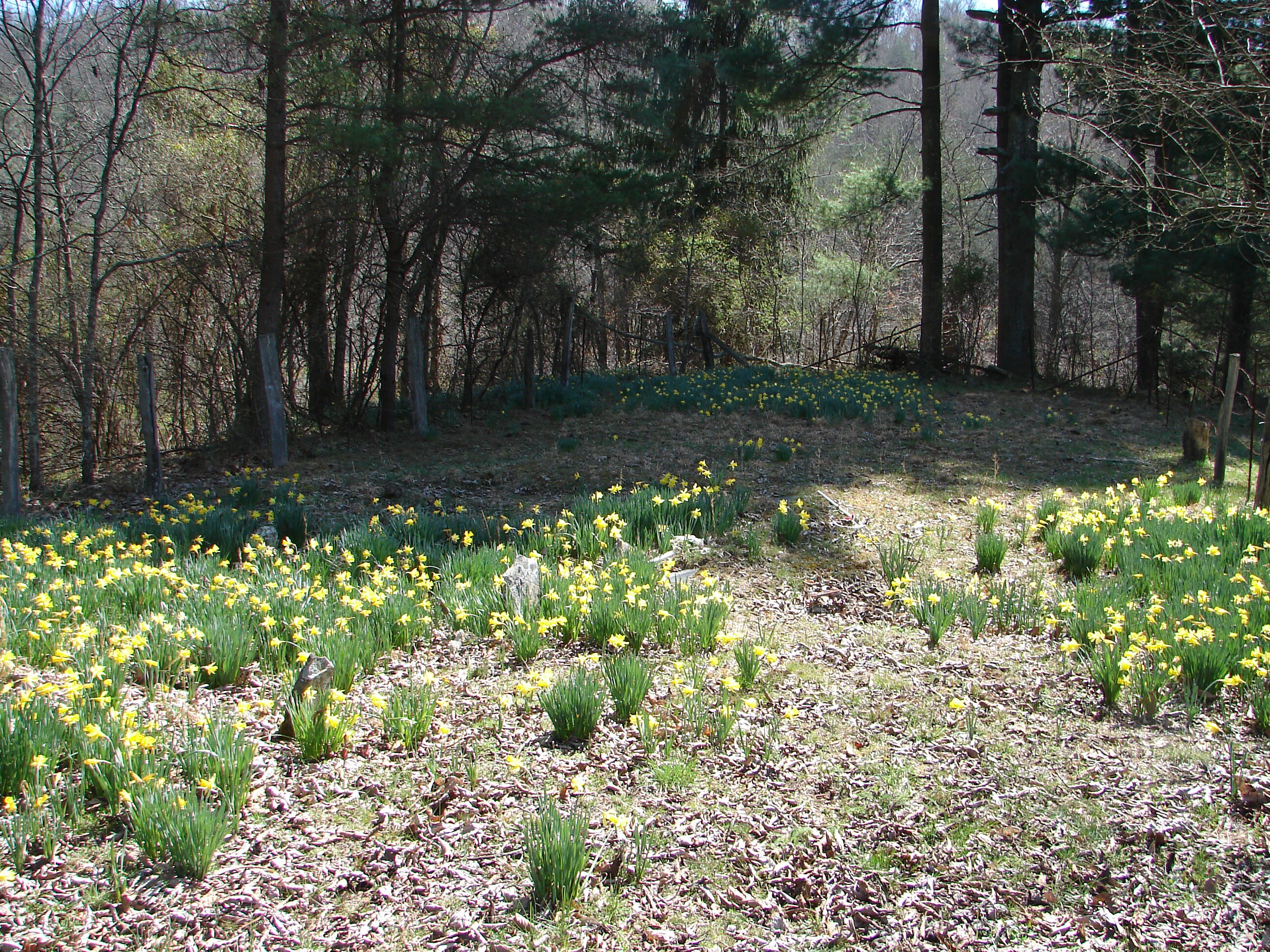 ---
Latitude: N 38° 15.503
Longitude: W 082° 17.131
Elevation: 737 feet
Accuracy: 18 feet
---
From US Route 60 in Cabell County at Barboursville, WV. Take Alt. 10 and Route 10 South to you come to Salt Rock. At the Chevron Gas station turn Right onto Madison Cr. Rd. Go about 5.6 miles or till you come to Bowen Creed Rd. Now go 3.6 miles or till you come to Hughes Branch/Raccoon Creek Rd. Turn Left and go 1.5 miles or till you come to Beach Fork Rd. At this junction in the road keep Left and you will still be on Raccoon Creek Rd. Also there is a sign for Bethlehem United Baptist Church at this junction. (All mileages will be from this
point) Now go 2.0 miles and turn Left up a gravel road. Go to the last house (end of road). The cemetery is in front of the house and has a old fenced around it but is not maintain.

The following list was compiled by actual reading of the tombstones. All the information, excluding annotation, is written on the tombstone.
Submitted by Barry Huffstutler
Read April 04, 2006.
---
CORNELIUS HAMMOND
MAR. 3, 1860
MAY 25, 1949
---
LOTTA HAMMOND
MAR. 16, 1863
JAN. 24, 1944
---
Note: There are only 2 markers in this cemetery but there are several Rock graves and several unmarked graves.
From the Cemetery books of Cabell Co. by Carrie Eldridge she has a family feud and members reportedly killed
each other and the survivors went to Ky.