Harvey Cemetery
HARVEY CEMETERY
Cabell County, West Virginia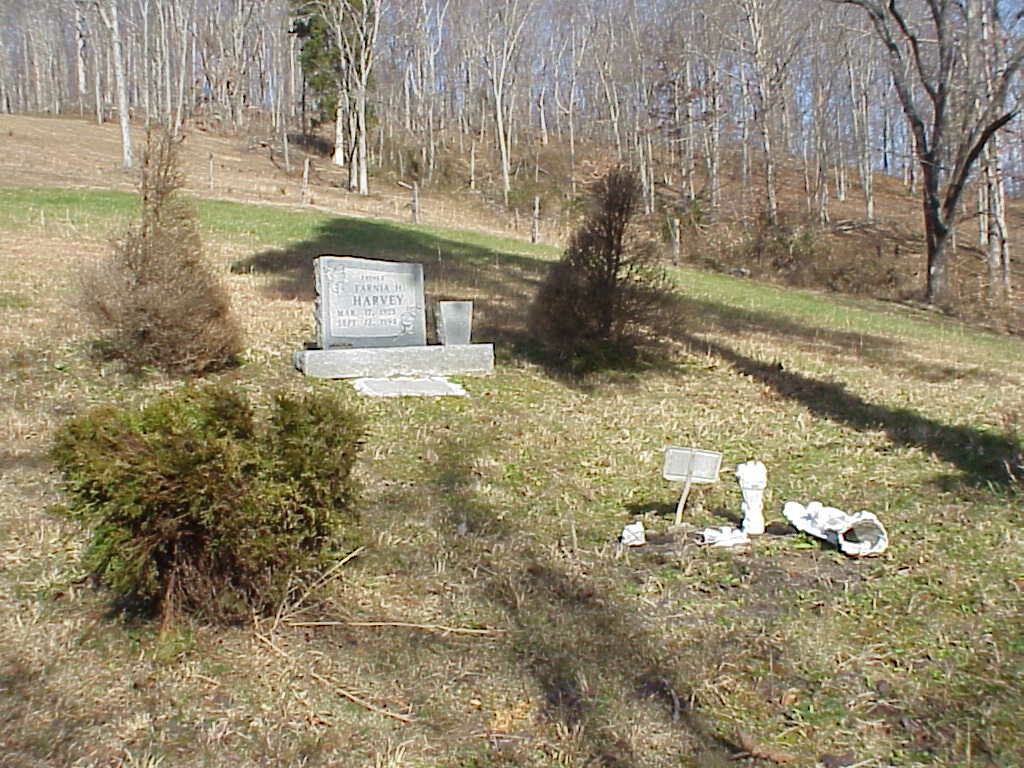 ---
Latitude: N 38° 16.488
Longitude: W 082° 14.382
Elevation: 797 feet
Accuracy: 17 feet
From US Route 60 in Cabell County at Barboursville, WV. Take Alt. 10 and Route 10 South to you come to Salt Rock. At the Chevron Gas station turn Right onto Madison Cr. Rd. Go about 4.5 miles or till you come to the hill that goes up to the Green Valley Cemetery. Just before you go up the hill there is a dirt road that turn Right and goes up a hill to Thomas Harvey house. The Cemetery is on your Right just below his home. The cemetery is not fenced but is well maintained.
Submitted by Barry Huffstutler.
Read December 3, 2006.
---
WAYNE V. EPLING
OCT. 3, 1951
MAY 9, 2000
Nickname: "Chuck"
WALLACE FUNERAL HOME
---
FATHER
FARNIA H.
HARVEY
MAR. 17, 1923
SEPT. 12, 1994
--------------------
If Tears Could Build A
Stairway, And Memories
A Lane, I'D Walk Right Up
To Heaven And Bring
You Home Again.
Footstone: "FATHER"