Hensley (Creed) Cemetery
HENSLEY (Creed) CEMETERY
Cabell / Wayne County, West Virginia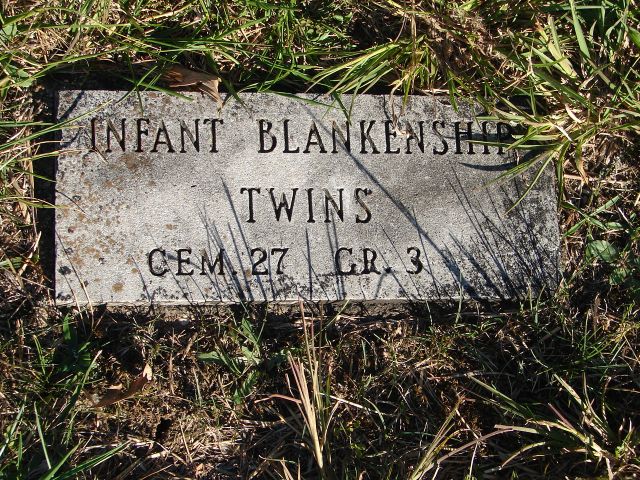 ---
Latitude: N 38° 18. 567
Longitude: W 082° 21. 329
Elevation: 782 feet
Accuracy: 15 feet
---
This Cemetery was originally located on CR15/1 on Prices Creek. It was moved to the Bowen Cemetery to make room for the Beach Fork Lake and State Park.
It is now located on a hill above the Beach Fork State Park camp ground and is now a part of the Bowen Cemetery.
Read by Barry Huffstutler & Joyce Huffstutler
Read Oct. 12, 2008

Submitted by Barry Huffstutler
---
INFANT BLANKENSHIP
TWINS
CEM. 27 GR. 3
---
NAPOLEON BROWN
CEM. 27 GR. 1
---
---
---
Other Possible Burials:
Source: Carrie Eldridge Cemeteries Books.
1. Hensley, Creed -- 1854 - 1910
2. Hensley, Fannie -- 1866 - 1959
3. Sullivan, Jerry I. -- 1939 - 1949