Beulah Land (Hinchman)
HINCHMAN CEMETERY
(BEULAH LAND)
Cabell County, West Virginia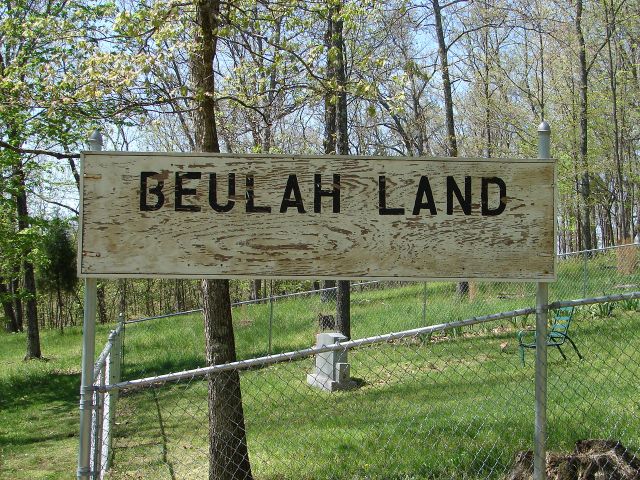 ---
Latitude: N 38° 22. 080
Longitude: W 082° 15. 160
Elevation: 732 feet
Accuracy: 18 feet
---
From US 60 East take Cyrus Creek Rd. till you come to the cross road. Turn Left onto this road (McComas Rd.) and go until you come to Malcolm Rd. Turn Right onto this road and go to Irish Ridge Rd. Turn Right and go to Shea Lane Rd. Turn Left and take the first gravel road on your Right and go to the last house. The cemetery is about 200 yards past the house out in the woods. You can drive to it. The cemetery is fenced and maintained.
Submitted by Barry Huffstutler.
Read April 29, 2007.
by Barry Huffstutler & George Swann
---
"Little ones To Him Belong"
HOLLY ERIN HINCHMAN
DEC. 18, 2003
---
HINCHMAN
RICHARD L.
BEULAH A.
OCT. 4, 1935
DEC. 12, 1933
DEC. 24, 2003
MARRIED MAR. 21, 1959
TO BE CONTINUED
Beulah middle name was "Ann"
WALLACE FUNERAL HOME