Hohnberger Cemetery
HOHNBERGER CEMETERY
Cabell County, West Virginia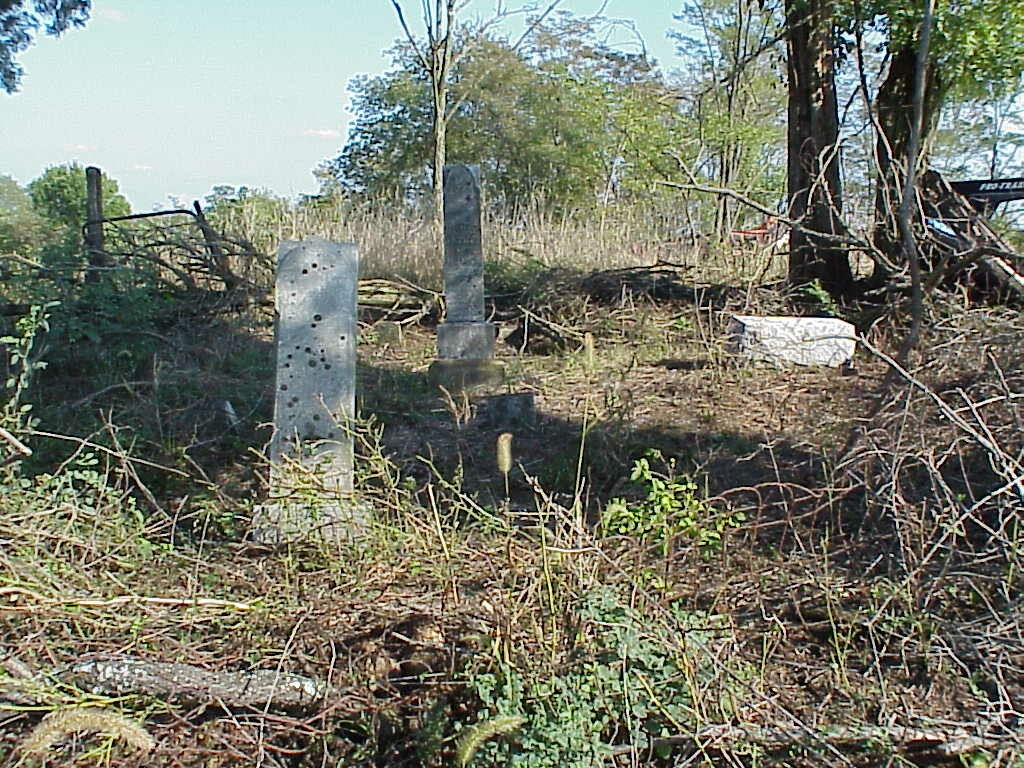 ---
Hohnberger Detail List
From US Route 2 at Green Bottom, Cabell County, WV, turn right unto road across from Green Acres. Turn right again immediately and take the next left onto Clutt's Hill Road. Go to top of hill and turn left, continue on this road past Fairview Cemetery until you come to a gravel driveway on the right with address number 9728. Total distance from Rt. 2 to this point is about 3 miles. Turn right unto driveway and keeping to the right hand fork, go .3 mile to the house at the end of the driveway. The cemetery is located .2 mile behind the house on a small knoll. The markers are on the right side of this knoll between the cedar trees.
The following list was compiled by actual reading of the tombstones. All the information, excluding annotation, is written on the tombstone. Annotations are included following the entry for the majority of the stones. Abbreviations are used for the following: d/o - dau of; s/o - son of; c/o - child of; w/o - wife of; and h/o - husband of. Links to photos of all stones on the quick list.
Submitted by Barry Huffstutler
Read 29 Sep 2002.
---
LUCY GEBHARDT
1858 — 1901
Note. Lucy, d/o Joseph & Henrietta Hohnberger,
mar John B. Gebhardt.
---
HENRIETTA
HOHNBERGER
BORN
DEC. 21, 1821,
DIED
JAN. 8, 1899.
——
Footstone: H. H.
--------------------
--------------------
JOSEPH
HOHNBERGER
BORN
NOV. 11, 1817,
DIED
JAN. 8, 1899.
——
Footstone: J. H.
Note: The dod on both stones is approximate. The actual date
is not known, as both were found dead on that day at their home.
---
GOTTLEIB
HEINRICH,
BORN
NOV. 14, 1817,
DIED
DEC. 31, 1891.
——
Footstone: G. H.
---
WILHELMINA,
Wife of
G. HEINRICH,.
BORN
JULY 7, 1826,
DIED
OCT. 21, 1890.
——
Footstone: W. H.
Note: Gottleib & Wilhelmina's son Julius Theodore,
married Anna Hohnberger, d/o Joseph & Henrietta.