Holley Cemetery
HOLLEY CEMETERY
Cabell County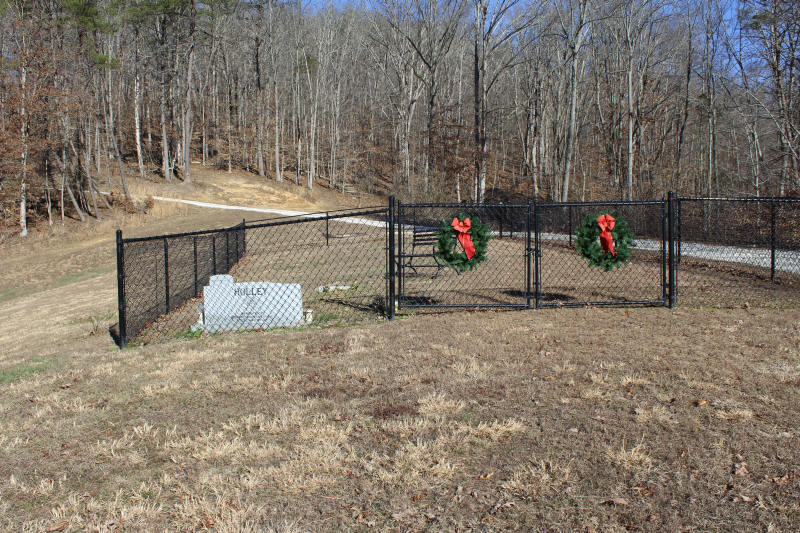 ---
Latitude: N 38° 25.8
Longitude: W 082° 15.1
---
From US 60 in Milton, WV. turn onto Newmans Branch Rd. Go about 1.5 miles and turn Right onto a gravel road. ( This is the last road on the Right before the bridge over the small creek. ) Take this gravel road and stay Right until you come to a road that turns Left up the hill. Go up the hill to the cemetery.
Submitted by Barry Huffstutler
Read January 05, 2016
---
HOLLEY
HERSEL F.
BESSIE A.
May 13, 1936
March 10, 1936
July 23, 2014
-----------------------------
Hersel's Memory is Etched
Permanently into our Hearts. He
Lived a Life of Virtue, Honor,
Family and Hard Work. He will
Rest Well Knowing That His
Family Loves Him. His Name Goes on,
and a Paw Paw's Work is
Finally Done.
Matthew
--------------------------
Married: Jan. 29, 1955
Parents of
Robert -- Marion -- Susie
Steve -- Kelly
---
MADELINE MICHELLE
HOLLEY
April 16, 2013
"Imagine a love so strong
that saying hello and goodbye
in the same day was worth
the sorrow"
---
Lundy
FAITHFUL COMPANION
NOV. 12, 2014