Holroyd Cemetery
HOLROYD CEMETERY
Cabell County, West Virginia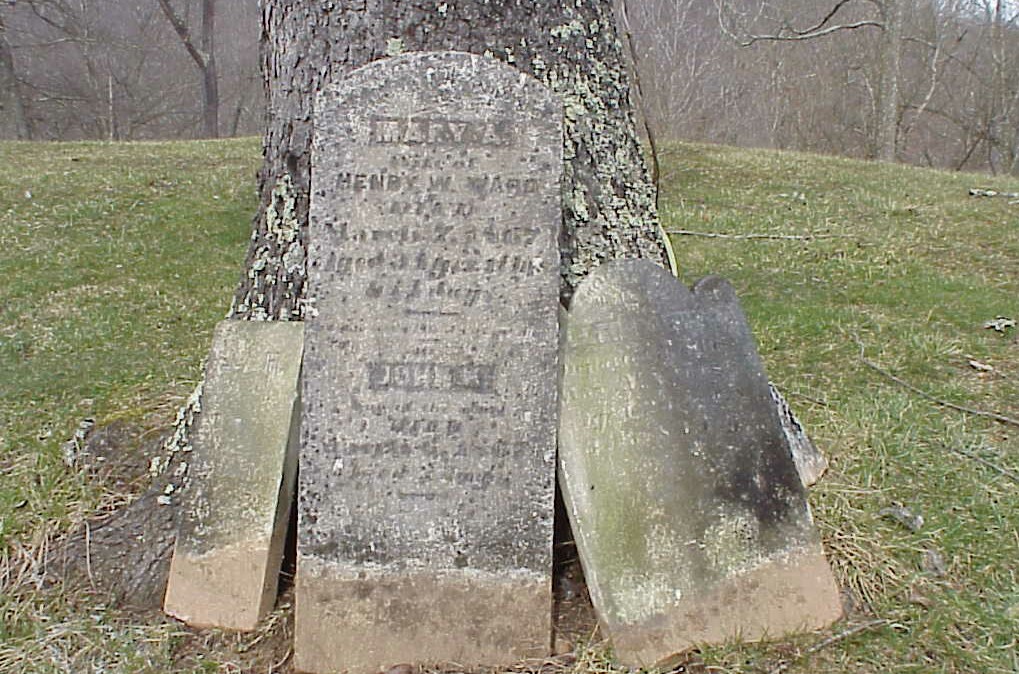 ---
Latitude: N 38° 26.681
Longitude: W 082° 14.889
Elevation: 750 feet
Accuracy: 21 feet
---
From US Route 60 East in Cabell Co. WV. Take Blue Sulphur Rd. for 2.1 miles.
At the bridge turn Left onto the gravel road and go to the top of the hill. At the top where the road forks keep right and the Cemetery will be at the top of the hill. There is nothing left of the cemetery but some low spots in the ground where the graves could have been. All of the stones that are left are leaning against a tree.
The following list was compiled by actual reading of the tombstones. All the information, excluding annotation, is written on the tombstone.
Submitted by Barry Huffstutler.
Read February 22, 2005.
---
Sacred to the
Memory of
ALLEN HOLROYD
Departed this life
May 3, A. D. 1861
Aged 25 years
3 Mos. & 9 days.
————
---
Sacred in the memory of
MARY A.
Wife of
HENRY W. WARD
DIED
March 7, 1867
Aged 31 yrs. 11 m's
& 11 days.
———
JOHN H.
Son of the above
DIED
March 6, 1867
Aged 2 days.
———
---
Other Possible Burials:
Source: Cabell Cemeteries by Carrie Eldridge
1. Holryde, John -- (Sep. 6, 1787 -- Aug. 29, 1856) 68yrs. 11mos 14days