Irby Cemetery
IRBY CEMETERY
Cabell County, West Virginia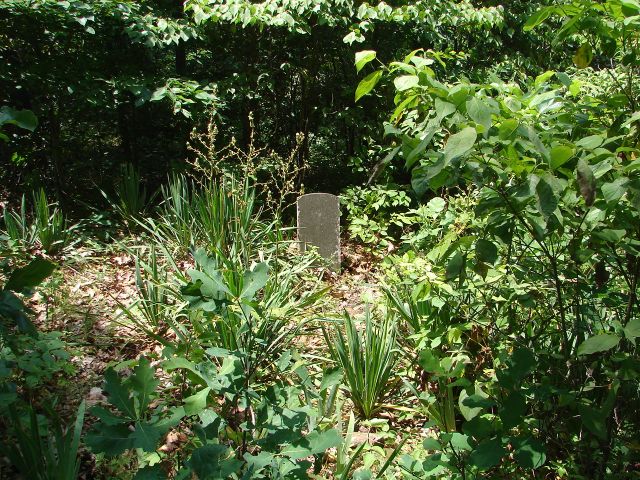 ---
Latitude: N 38° 21. 231
Longitude: W 082° 25. 667
Elevation: 996 feet
Accuracy: 15 feet
---
From Interstate 64 in Cabell County, WV take Exit 11 and go South on Rout 10 for about 0.9 miles or till you come to Mt. Union Rd. Turn Right onto this road and go 2.4 miles or till you come to Mt. Union Church. At the church the road forks. Take the Left fork and go on up the hill to the next road that turns to the Right. Go about 0.3 miles or till you come to the first gravel road on your Right. Turn onto this gravel road and go to the gate. The gate is locked so you will have to walk the rest of the way to the cemetery. The cemetery is about 0.8 miles from the locked gate. Just stay on the gravel road and it ends at the Owens Cemetery. Go past this cemetery for about 100 to 200 yards or till you come to the next high point. The cemetery is on your Right side up in the woods (about 25 yards). The cemetery is not fenced and is very overgrown with weeds and brush and has been abandon.
Read June 25, 2007
by Barry Huffstutler, George Swann & Ed Prichard
Submitted by Barry Huffstutler.
---
GEO. W. IRBY
CO. H.
13 W.VA. INF
Note: No dates with this marker.
[ Headstone ]
--------------------
Irby, George W.
Company H
Age at muster in 31
Date of muster Oct. 10, 1862
Birth 1831

From what I can gather George W. was a Sr. and was married to a
Sarah E. Bailey. They had the following children:
John W. Irby abt 1860
Mary E. Irby 1861
George W. Irby 1864
Jack S. Irby 1866
Syntha E. Irby 1868
James W. Irby 1870
Prudence Irby abt 1876
All are from Wayne Co WV
wife- Sarah E. (Bailey) Irby (B. 1835 - D. Sep. 1896)
son- John W. Irby (B. abt.1860 - D. Apr. 9, 1860)
dau.- Mary E. Irby (B. 1861 - D. July 2, 1884)
son- George Irby (B. 1864 - D. Dec. 7, 1890)
son- James W. Irby (B. 1870 - D. Nov. 15, 1881)
dau.- Prudence Irby (B. Mar.1874 - D. June 5, 1874)
---
Note: There looks to be 2 grave marked with Field Stones
and 5 unmarked Graves.