Jarrell Cemetery
JARRELL CEMETERY
Cabell County, West Virginia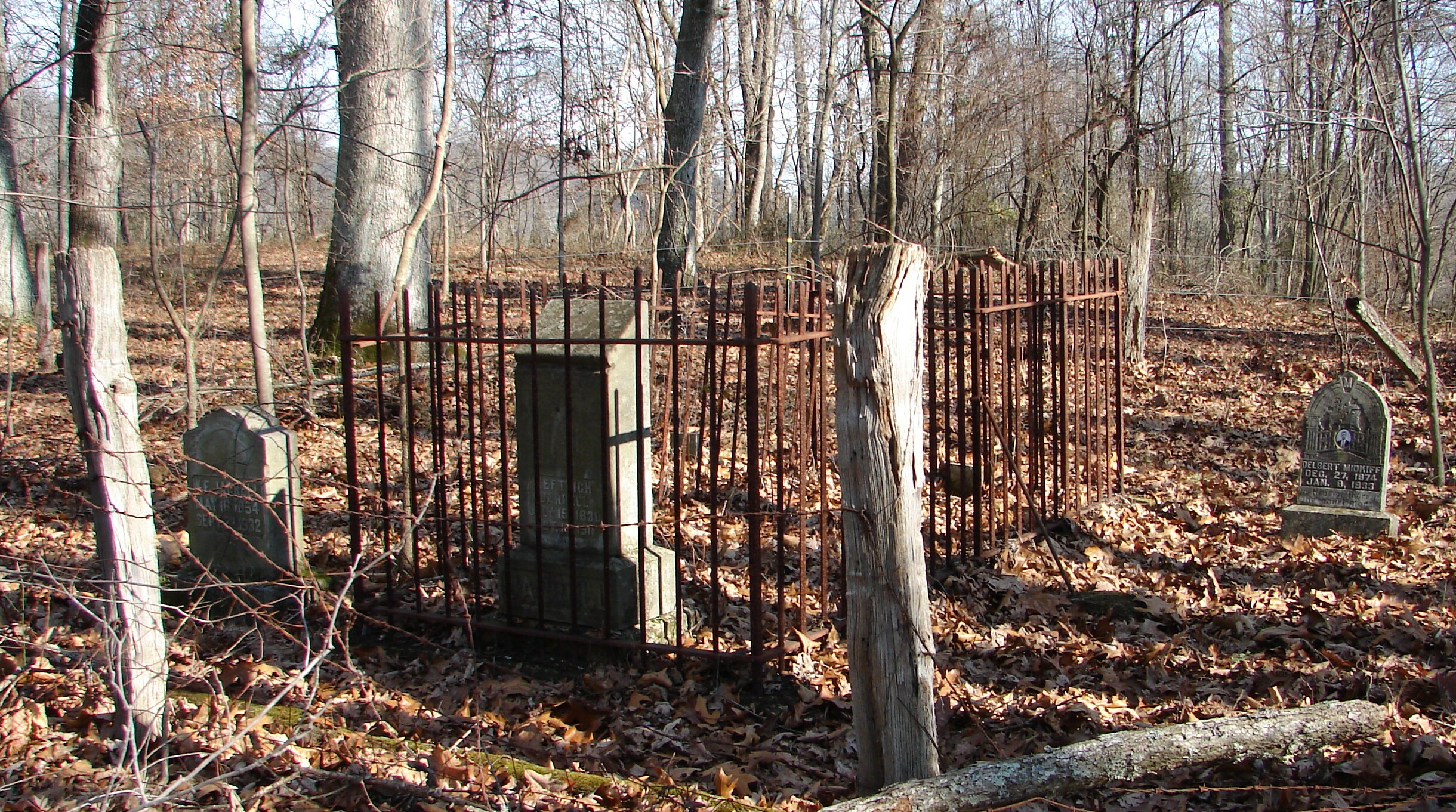 ---
Latitude: N 38° 18.356
Longitude: W 082° 12.702
Elevation: 696 feet
Accuracy: 16 feet
---
From US Route 60 in Cabell County at Barboursville, WV. Take Alt. 10 and Route 10 South to you come to Salt Rock. At the Chevron Gas station turn Right onto Madison Cr. Rd. Go 1.5 miles or till you come to the first old road on your Left. The cemetery is on the top of the ridge to the Left of this old road.


The following list was compiled by actual reading of the tombstones. All the information, excluding annotation, is written on the tombstone.
Submitted by Barry Huffstutler
Read December 21, 2005.
---
LEFTRICH
JARRELL
JULY 15, 1839
0CT. 17, 1911
Gone but not forgotten
JARRELL
Footstone: "L.J."
---
IN MEMORY OF
W. F. JARRELL
MAY 16, 1854
SEPT. 22, 1932
Footstone: "W.F.J."
---
M
DELBERT MIDKIFF
DEC. 27, 1874
JAN. 8, 1938
In Heaven there is
one angel more.
[ Picture ]
Footstone: "D.M.
---
Other possible graves:
(From Cabell Cemeteries books by "Carrie Eldridge".
1. Jarrell, (Infant) -- 1934
2. Midkiff, Rosa Susan -- 1879 - 1963 -- (Mar. 23, 1879 -- Dec. 21, 1963)