Johnson Cemetery
JOHNSON CEMETERY
Cabell County, WV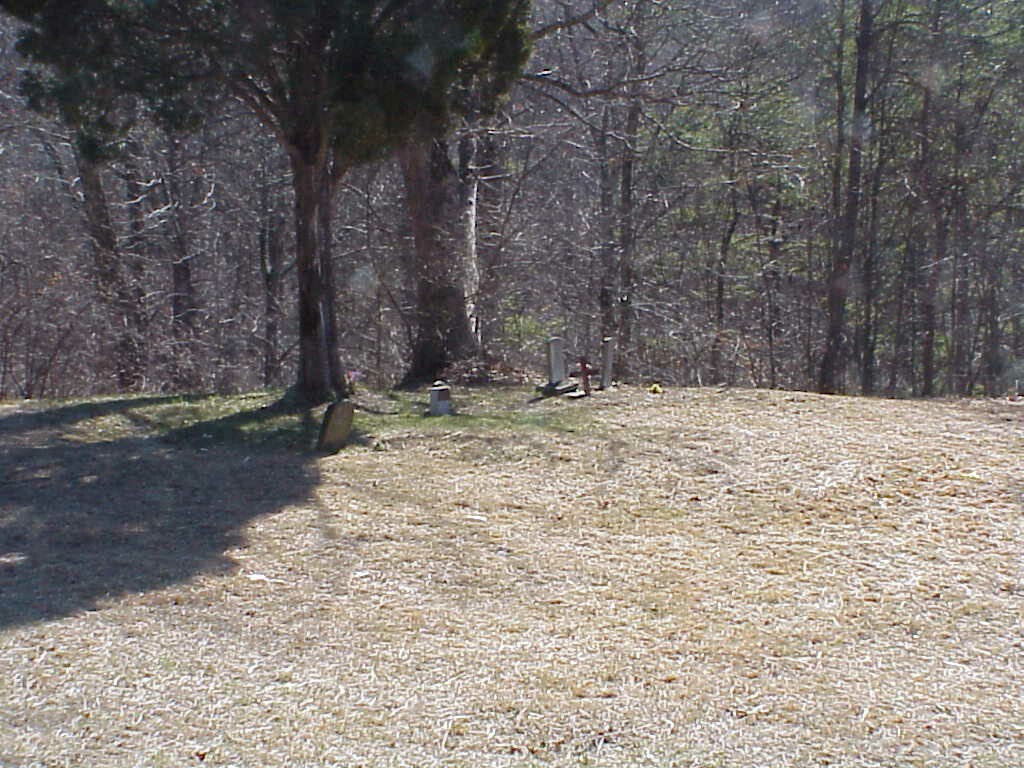 ---
Latitude: N 38° 21.093
Longitude: W 082° 09.986
Elevation: 738 feet
Accuracy: 17 feet
---
From State Route 10 at Salt Rock, Cabell County, West Virginia take McComas Road to Tyler Creek Road. Turn Right and stay on this road. You will come to a steep hill and half way up the hill and on the Right side of the road is the cemetery. From Route 10 to the cemetery is 2.7 miles.
The following list was compiled by actual reading of the tombstones. All the information, excluding annotation, is written on the tombstone. Annotations are sometimes included following the entry for the majority of the stones. Abbreviations are used for the following: d/o - dau of; s/o - son of; c/o - child of; w/o - wife of; and h/o - husband of.
Submitted by Barry Huffstutler.
Read Jan 2002.
---
CHARLES LEWIS BLEDSOE
1845 —— 1897
Dates: (Born: 05-15-1845 -- Died: 07-01-1897)
---
JOSEPH W.
JOHNSON
DIED
AUG. 19, 1902
AGED
74 Y. 15 D.
———
Dates: (Born: 08-04-1828 -- Died: 08-19-1902)
Joseph middle name was "William"
Husband of "Lucy Hawkins Bledsoe"
---
1904
L.M.J.
DIED JUL. 19.
L.M.J name was "Lillie Belle Johnson"
The death date on this stone is (07-12-1904)
Wife of Henry Harrison Johnson
Parents: Perry Green & Barbara Ann Perry
Henry parents were Joseph William Johnson & Lucy Hawkins Bledsoe
Henry made the stone and the "LM" was for "Lillie Mae".
This was his pet name for his wife and he called her "Lillie Mae".

Information was furnished by Richard S. Johnson.
Grandson of Henry and Lillie.
---
LUCY H.
JOHNSON
DIED
DEC. 11, 1922
AGE 89 YRS.
3 MO. 3 DA.
LIVED A CHRISTIAN
74 YRS.
BLESSED ARE THE DEAD
WHO DIE IN THE LORD
Lucy name was "Lucy Hawkins (Bledsoe) Johnson"
Dates: (Born: 09-08-1833 -- Died: 12-11-1922)
Wife of Joseph William Johnson.
---
Note: There is one ( 1 ) unmarked grave in this cemetery.