Perry Cemetery (Tina)
PERRY CEMETERY
Cabell County, West Virginia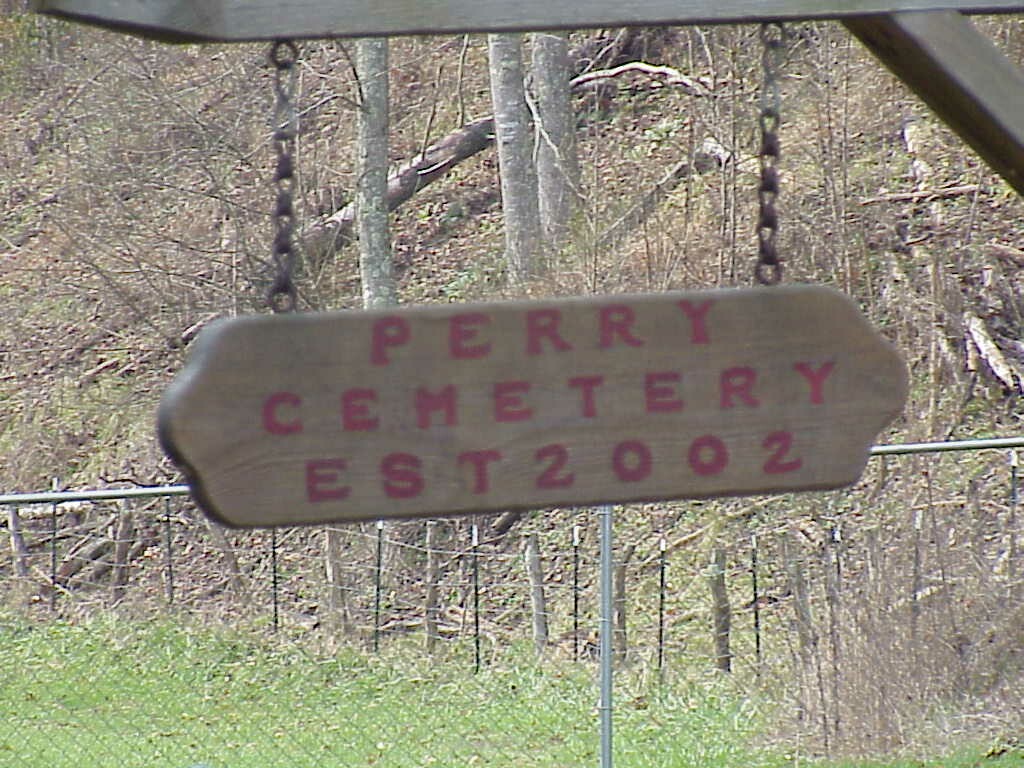 ---
Perry Detail List
Latitude: N 38° 15.778
Longitude: W 082° 18.338
Elevation: 672 feet
Accuracy: 15 feet
---
From Barboursville take Alt. 10 and Rt.10 till you come to Upper Heath Creek Rd. (7.6 miles). Turn Right onto this road and go to the crossroads (3.1 miles). Turn Left onto this road and go to the next crossroads (Bowen Cr. Rd. - 0.8 miles). Turn Right onto Hughes Branch/Raccoon Creek Rd. Go 1.5 miles or till you come to Beach Fork Rd. At this junction in the road keep Left and you will still be on Raccoon Creek Rd. Also there is a sign for Bethlehem United Baptist Church at this junction. (All mileages will be from this point) Now go 1 mile or to the first gravel road that turn Right. Turn up this road and the cemetery is in a field beside the road. It is fenced and well maintained.
The following list was compiled by actual reading of the tombstones. All the information, excluding annotation, is written on the tombstone.
Submitted:
November 10, 2005 by Barry Huffstutler.
---
OUR BELOVED
DAUGHTER & SISTER
TINA RENEE PERRY
MAR. 9, 1976
SEPT. 19, 2002
Footstones: "DAUGHTER" & "TINA"