William Rodgers Cemetery
RODGERS (William) CEMETERY
Cabell County, West Virginia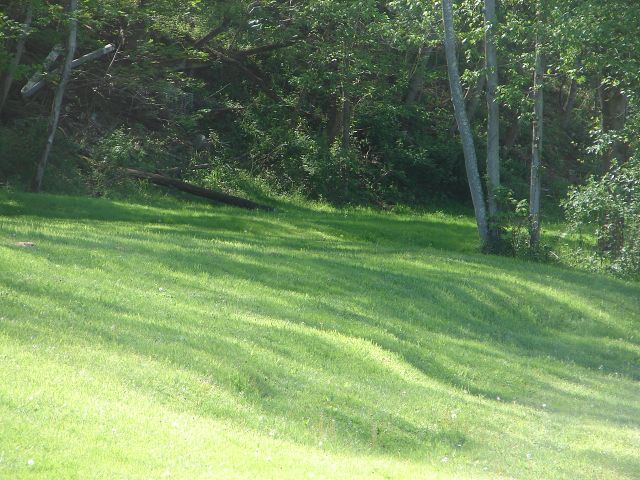 ---
Latitude: N 38° 22. 904
Longitude: W 082° 16. 466
Elevation: 550 feet
Accuracy: 14 feet
---
This cemetery is no longer intact. It was located along McComas Road at Martha. Coming from Barboursville on McComas Road, you turn left at the intersection by S&J Market. Go maybe 1/2 mile until you get to the 2nd house on your left (Eplin residence). You pull off the road by the house. Look across the road and see an old vacant house by the woods. Directly to the right of the house is a small clearing that leads up to the woods. That little cleared area is supposedly where the cemetery was located.
Submitted by George Swann
April 27, 2007.
Updated Oct. 24, 2007
---
**THIS LIST OF BURIALS COMES FROM A 1938 INTERVIEW BETWEEN
JOHN THOMAS 'POMP' WENTZ AND FRED LAMBERT, LOCATED IN
F.B. LAMBERT COLLECTION AT MARSHALL UNIVERSITY.
---
INFANT RODGERS
BORN: JUNE 30, 1882
DIED: JULY 15, 1882
s/o Wilson & Annie (Dick) Rodgers
---
ISABELLE (SWANN) WENTZ RODGERS
B. MAR. 30, 1824
D. JUL. 31, 1902
(D/O THOMAS REZIN & ISABELLE [KELLEY] SWANN)
(W/O MICHAEL WENTZ AND 3RD WIFE OF WM. RODGERS)
---
WILLIAM SNYDER RODGERS
B. 1815
D. AUG. 22, 1885
---
EARNEST WENTZ
B. DEC. 31, 1884
D. MAY 8, 1884
(S/O JOHN THOMAS & JOANNA [DOLEN] WENTZ)
(GRANDCHILD OF MICHAEL & ISABELLE [SWANN] WENTZ)
---
ROBERT MORRIS WENTZ
B. OCT. 21, 1844
D. FEB. 16, 1899
(S/O MICHAEL & ISABELLE [SWANN] WENTZ)
(HERALD-ADVERTIZER OBIT. STATED HE WAS BURIED AT MARTHA)
[ Picture ]
Robert Morris Wentz (Oct. 21, 1844 - Feb. 16, 1899) son of Michael & Isabelle (Swann) Wentz. Morris was a gunsmith around Barboursville. He was also a fine fiddler who played all around the Guyan Valley. Photo taken ca1885.