Ryder Cemetery
RYDER CEMETERY
Cabell County, West Virginia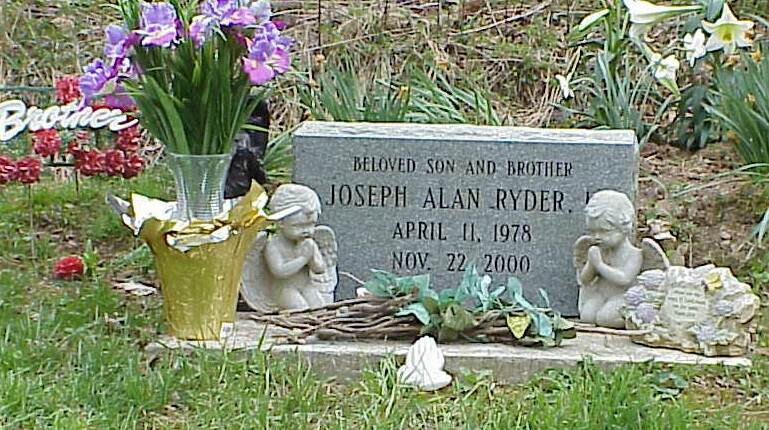 ---
Latitude: N 38° 30.130
Longitude: W 082° 16.316
Elevation: 542 feet
Accuracy: 21 feet
---
Take Route 2 to you come to Nine Mile Creek Road. Turn onto this road and go about 2.7 miles or until you come to the crossroad intersection of Dear Pen Rd. and the Left Fork Union Ridge Rd. Turn Right onto Dear Pen Rd. and go about 0.8 mile. The Cemetery is on the Right hand side of the road across the creek and up on the bank.
The following list was compiled by actual reading of the tombstones. All the information, excluding annotation, is written on the tombstone.
Submitted by Barry Huffstutler.
Read April 10, 2004.
---
BELOVED SON AND BROTHER
JOSEPH ALAN RYDER, II
APRIL 11, 1978
NOV. 22 2000
Burial Date: (11-24-2000) Age: 22
Born in Cabell Co., WV and Died in Mason Co., WV
Parents: Joseph Ryder & Susan (Craft) Ryder
CHAPMAN'S MORTUARY