Saville Cemetery
SAVILLE CEMETERY
Cabell County, West Virginia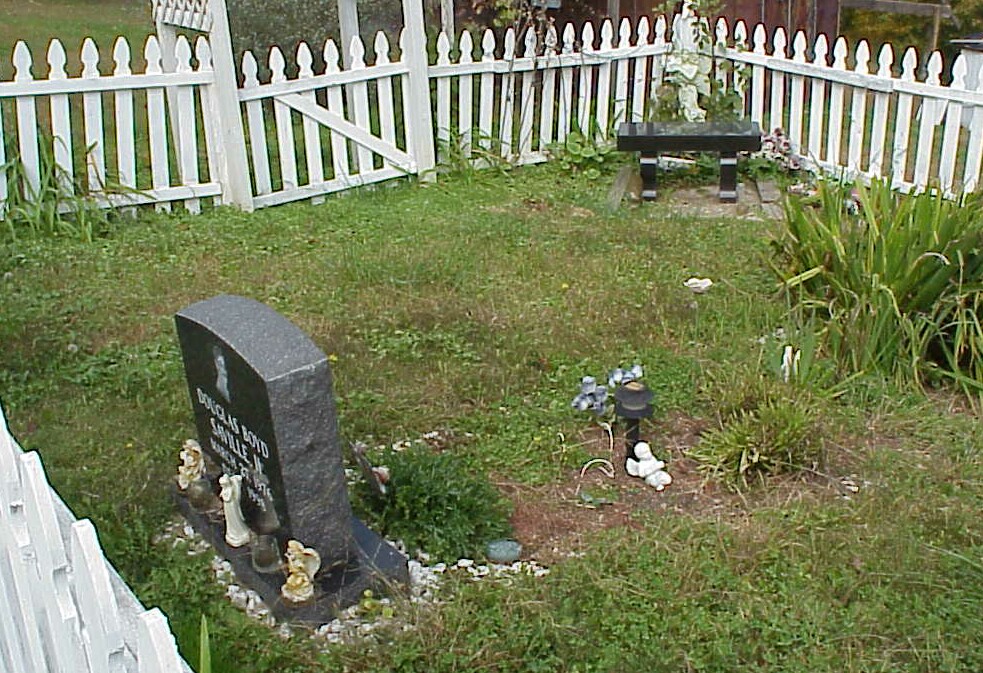 ---
Latitude: N 38° 28.403
Longitude: W 082° 15.722
Elevation: 1075 feet
Accuracy: 15 feet
---
From US Route 60 in Ona, Cabell County, West Virginia take Howells Mill Road for 5.0 miles. Turn Left onto Rush Hollow Road and go about 2.5 miles to the top of the mountain. At the top and at the first house on the left hand side of the road keep going for about a mile until you come to a house on the Right hand side of the road that has a White picked fence in it front yard. The cemetery is inside of the picked fence.

The following list was compiled by actual reading of the tombstones. All the information, excluding annotation, is written on the tombstone.
Submitted by Barry Huffstutler.
Read October 09, 2003.
---
DOUGLAS BOYD
SAVILLE, II
MARCH 27, 1976
DEC. 1998
Note: This marker has a picture of Douglas engraved on it at the top of the stone.