William Sheppard Cemetery
WILLIAM SHEPPARD CEMETERY
Cabell County, West Virginia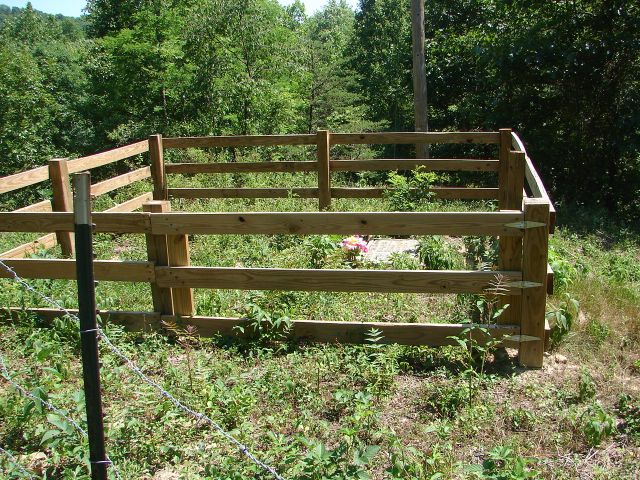 ---
Latitude: N 38° 26. 469
Longitude: W 082° 16. 376
Elevation: 745 feet
Accuracy: 27 feet
---
From Interstate 64 in Cabell County, WV take Exit 18 and go towards US 60. Turn Left onto Mud River Rd. at the First Sentry Bank and go about 1.9 miles or till you come to Wildcat Rd. Now turn Right onto this road and go about 1.3 miles. This will take you up a hill. Near the top of the hill on your Left is the small cemetery. It has a wooden fence around it and looks to be some what maintained.
Read June 20, 2007
by Barry Huffstutler, Ed Prichard & Ms. L. J. Perry
Submitted by Barry Huffstutler.
---
AGNES J.
WILLIAM
SHEPPARD
BORN
BORN
1875
MAR. 4, 1868
DEATH
DEATH
APR. 6, 1939
OCT. 1, 1946
William was also known as "Bill
Agnes full name was "Viola Agnes Johnson".
[ Headstone ]