Smallridge Cemetery
SMALLRIDGE CEMETERY
Cabell County, West Virginia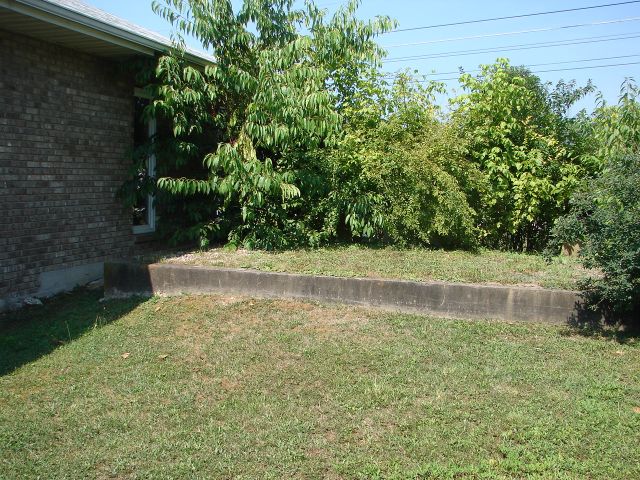 ---
Smallridge Detail List
Latitude: N 38° 25. 085
Longitude: W 082° 04. 626
Elevation: 720 feet
Accuracy: 18 feet
---
From Interstate 64 in Cabell County, WV take the Milton exit and go South until you come to US 60. At the Red Light turn Left onto US 60. Take this road for a few miles and you will come to "The Church of God of Prophecy -- State Headquarters". The church is located on James River Turnpike Rd. on the Right hand side of US 60. The cemetery is located on the church property beside the church. The Head Stones are covered by bushes and are hard to see.
Read July 17, 2007
by Barry Huffstutler, Ed Prichard, & George Swann.
Submitted by Barry Huffstutler.
---
Amanda Smallridge
died Sept. 2, 1832
ag'd 9yS. 6Mos. & 17
Days.
---
JOHN SMALLRIDGE
FARMER, TANNER, LANDOWNER
MARRIED
MARY BELL
JANUARY 25, 1820
DIED 1853
ERECTED 1951 BY
ERNEST R. AND HORACE H. SMALLRIDGE.
SONS OF JAMES H. SMALLRIDGE
On back of stone --
CHILDREN
BORN TO JOHN AND MARY
SMALLRIDGE
MARTHA, AMANDA, C. PERRY.
MARIETTA, JOHN W.,
ELIZABETH, SYLVESTER W.,
SAMPSON S., WILLIAM S.,
MARY ANN, JAMES H. AND
MATILDA H.
---
Marietta Smallridge
died Oct. 22, 1828
ag'd 11Mos. & 29Days
---
Martha Smallridge
died Sept. 16, 1832
ag'd 3Ys, & 8Days.