Stowasser Cemetery
STOWASSER CEMETERY
Cabell County, West Virginia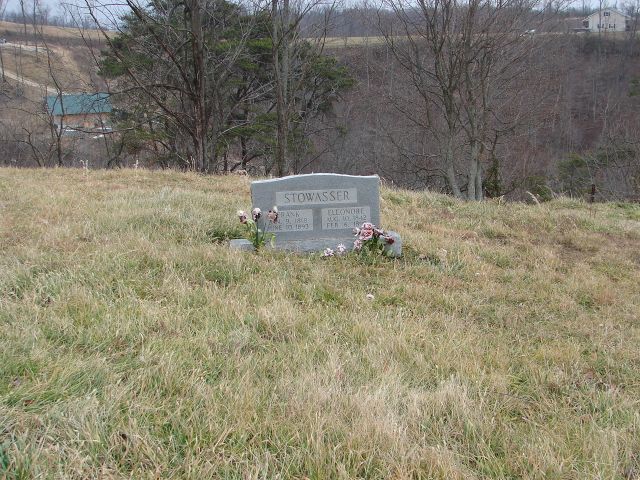 ---
Latitude: N 38º.756
Longitude: W 082º 31.915
Elevation: 973 feet
Accuracy: 18 feet
---
From Ona, WV take Howell's Mill Rd. for about 8 miles or till you come to Union Ridge Rd. Turn Right onto Union Ridge Rd. and go about 3.5 miles. You will come to a road that turns to your Right (Jim Mounts Rd.) Take this road to the second road that turn to the Right. Go to the end of the road and the cemetery will be behind the barn. This is about 0.9 miles from Union Ridge Road to the cemetery. The cemetery is not fenced but is well kept.
Submitted by Barry Huffstutler
Read December 18, 2006
---
STOWASSER
FRANK
ELEONORE
JAN. 9, 1818
AUG. 10, 1842
JUNE 10, 1893
FEB. 6, 1895
Note: This is the only marker in the cemetery but there is the possible
that there are 4 to 5 unmarked graves in the cemetery.
Source: Land owner and other area residents.