ADAMS FAMILY
(Around 1917)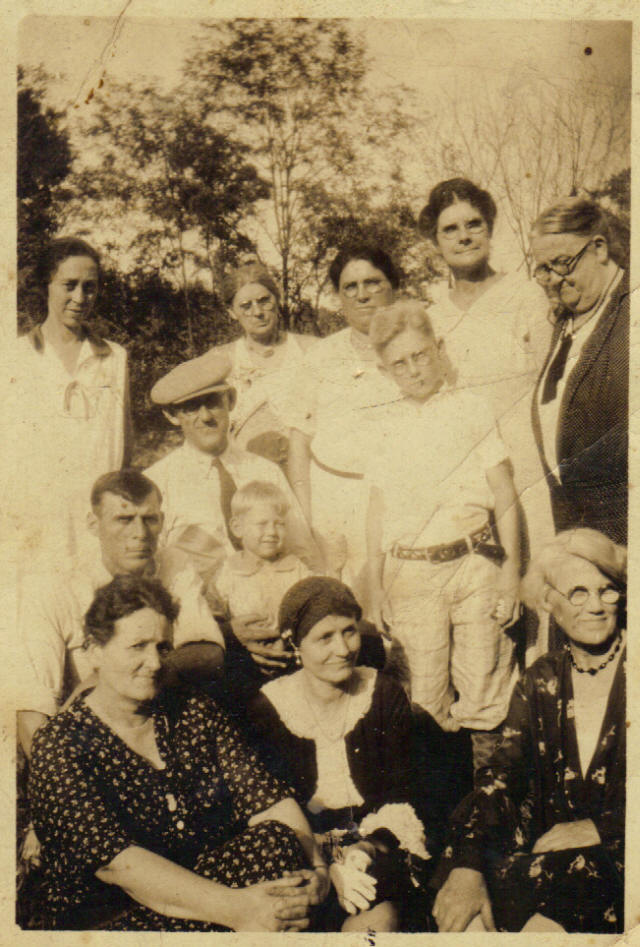 Back row L-R: Myrtle (Wentz) Adams (wife of Homer Adams), Minnie (Adams) Hinchman (2nd wife of Josiah Hinchman),
Ruby (Adams) Hatfield (wife of Ira Hatfield), Mary (Adams) Shoemaker (wife of William Shoemaker).
2nd row: Man kneeling unknown, (man in hat) Ira Hatfield, unknown child, Joseph Hatfield, Olga (Merritt) Baumgardner Swann (looking down).
Front row: Unknown, unknown, Mattie (Douglas) Shepherd Hinchman (later 3rd wife of Josiah Hinchman).

Credit for the picture to "David & Paul Adams - grandsons of Homer & Myrtle (Wents) Adams".