George & Nancy Nicholas
This is a photo of George Coleman Nicholas (1858-1921) and his wife,
Nancy (Peyton) Nicholas (1865-1945). George is the son of Ephraim Nicholas
and Cassandra Hensley (sister to Fretwell G. Hensley). Nancy is the daughter of
Perry Peyton and Polly Raines. George and Nancy lived at Fudges Creek near
Ona and later on Johns Creek, Milton Township. Photo is undated but would be
before 1921.
---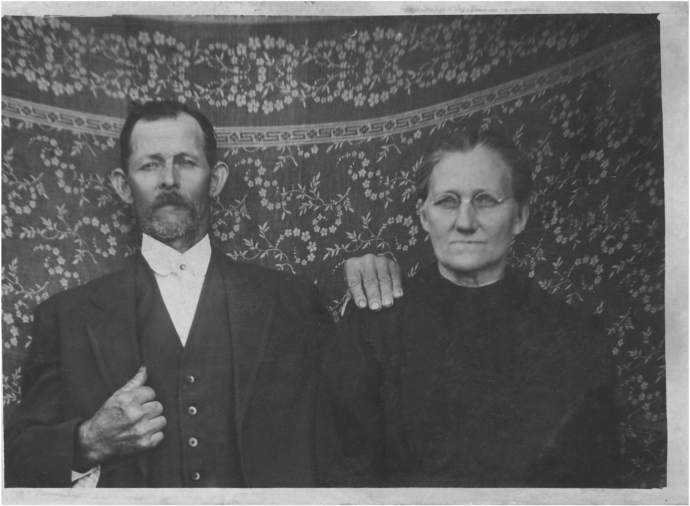 Nancy is Buried in the Milton Cemetery in Section G.

[ Milton Cemetery ]
George is Buried in the Mud River Cemetery.
(photo courtesy of Anne Ciochetto)