Elisha Blackburn Heath Family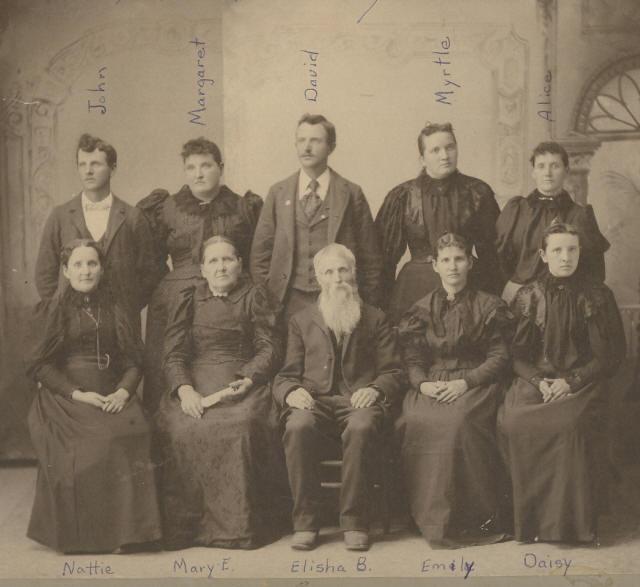 Elisha Blackburn Heath (center) born 29 Aug 1839 Cabell Co WV d. 2 Dec
1912 MO. Son (Rev) David M. Heath born 17 Oct 1817 and first wife
Letha McComas b. 1818 Cabell Co. WV. Letha was a daughter of Moses
McComas. (Rev David M Heath was a son of Israel Heath, Cabell Co WV).
Pictured are his children all born in MO: William D Heath, Emily
Virginia Heath, Sarah Alice Heath, Martha 'Mattie' Heath, Margaret G
Heath, Henrietta Heath, David Benton Heath, John Delmar Heath, Myrtle
Mary Heath, and Daisy Dell Heath.
(Photo courtesy of Cameron-Ashley Heath)