Isaac & Susan Ball
This is a photo of Isaac Munson Ball (1803-1879) and
Susan Frances (Wallace) Ball (1833-1908). Isaac Munson Ball (Sr.)
was the son of early Cabell County settlers, John and Nancy (Chapman) Ball.
Susan was the daughter of Benjamin Wallace and Lettie Wilkes. Both Isaac
and Susan are buried at the Ball Cemetery on Kilgore Creek Road near Milton.
---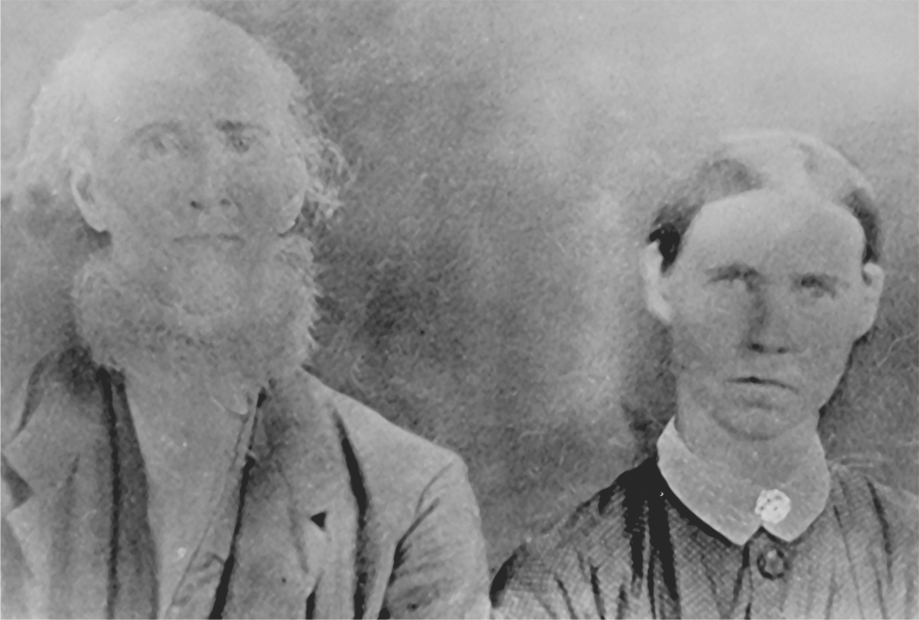 This Couple is in the Isaac Ball Cemetery.
(photo courtesy of Anne Ciochetto)