GEORGE WASHINGTON RECE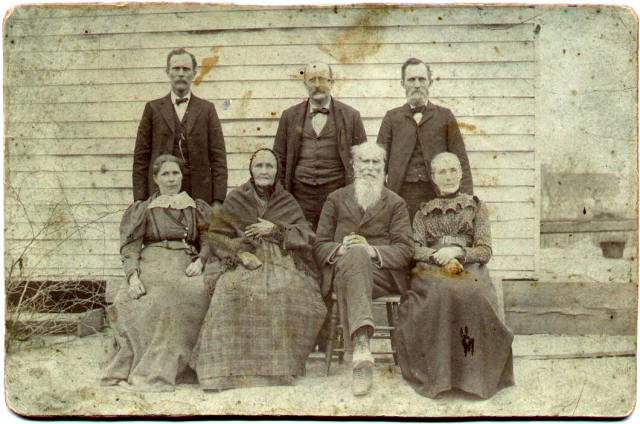 George is sitting, with long, white beard. On his right is his wife, Virginia Pevenia Jordan Rece.
To his left is Annie Louisiana Rece Jordan Kane.
Next to Virginia Pevenia is Martha Rece Ball. Standing behind, from left, William Shakespeare Rece,
William Solon Rece, and Henry Clay Rece. This family lived in Milton, WV .
--------------------------------------------------
Dr. WILLIAM SHAKESPEARE REECE Family
William was a son of George Washington Rece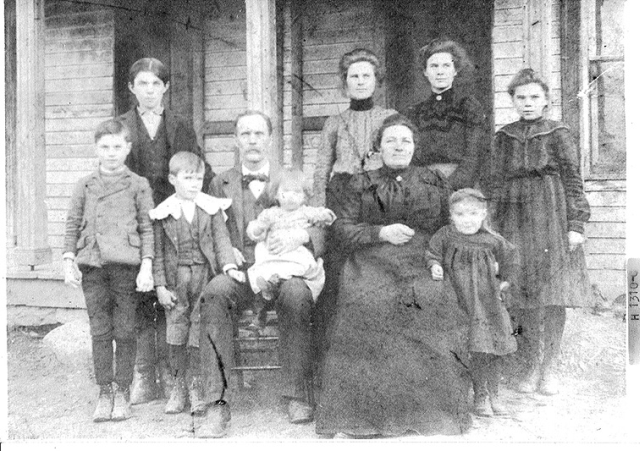 1st. Row -- Left to Right
Joe Kerr Reece -- Paul Shakespeare Reece -- Dr. William Shakespeare Reece -- Hills Reece -- Jane Elizabeth Kerr Reece -- Evelyn Reece
2nd. Row -- Left to Right
William Lowell Reece -- Jennie Reece -- May Reece -- Anna Reece
Photos Courtesy of Joel Reece