Susan & Andrew Ball
This is a photo of Susan Blanche Nicholas (1892-1983) and Andrew Isaac Ball (1883-1961).
Susan is the daughter of George Coleman Nicholas and Nancy (Peyton) Nicholas, born at
Fudges Creek near Ona. Andrew is the son of Conwelza Ball and Louisa Emma Billups.
Susan and Andrew married in Milton, WV, 26 Feb 1913 and moved from the area shortly
thereafter, first to Illinois and then to Minnesota.
---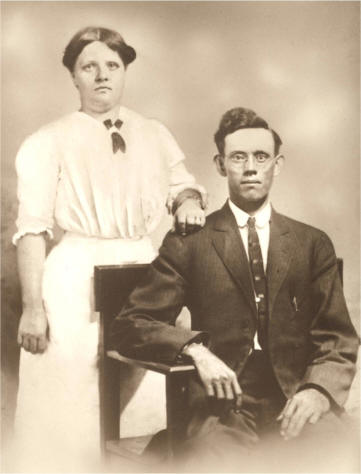 (photo courtesy of Anne Ciochetto)