Keith-Albee Theatre
------------------------------------------------------------------------------------------------------
In the 1920s, vaudeville entertainment was at its peak. The "Keith-Albee Circuit" was the premiere
vaudeville booking company in the eastern United States, and a number of theatres were
built just to accommodate their popular acts. The Keith-Albee Theatre
in Huntington, West Virginia was one of those places.
The Keith-Albee Theatre was built in 1928 in Huntington, West Virginia.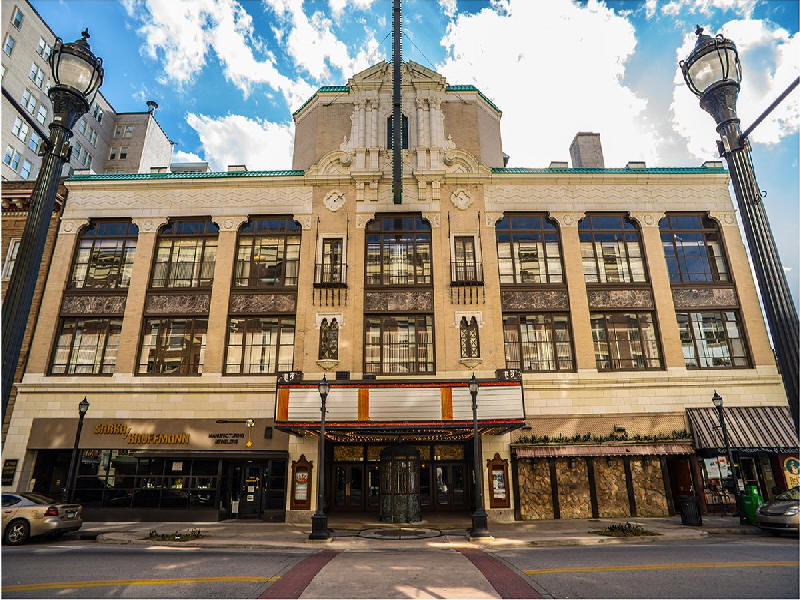 It was built by the famous architect Thomas Lamb, and cost over $2 million in 1928.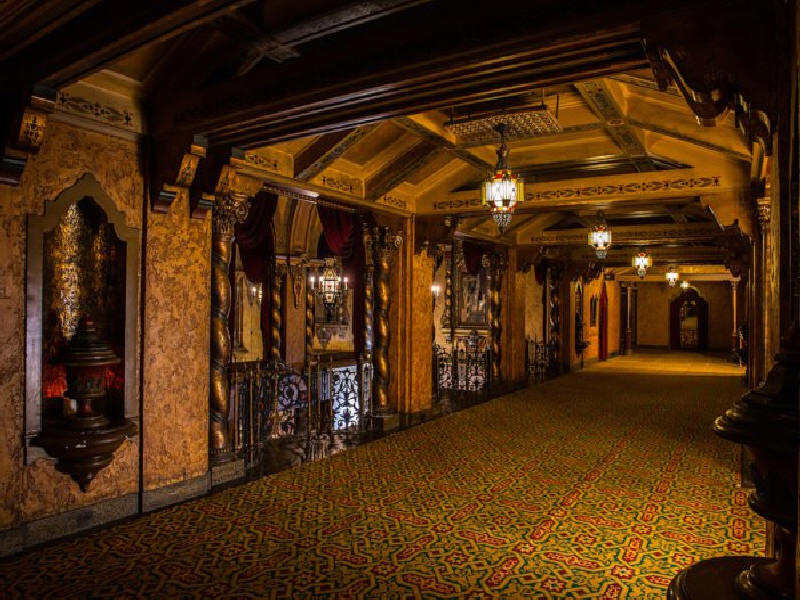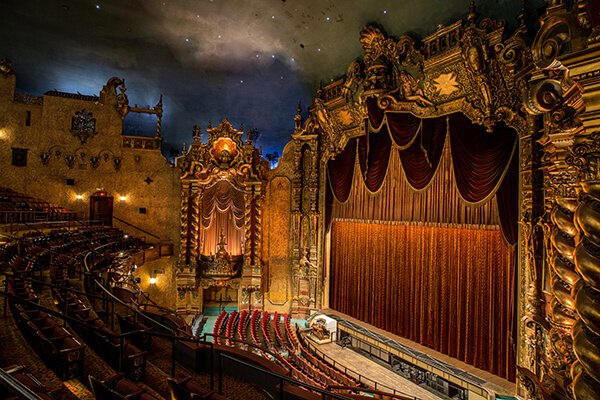 The auditorium is designed to create the illusion of being
entertained outdoors in a magnificent courtyard.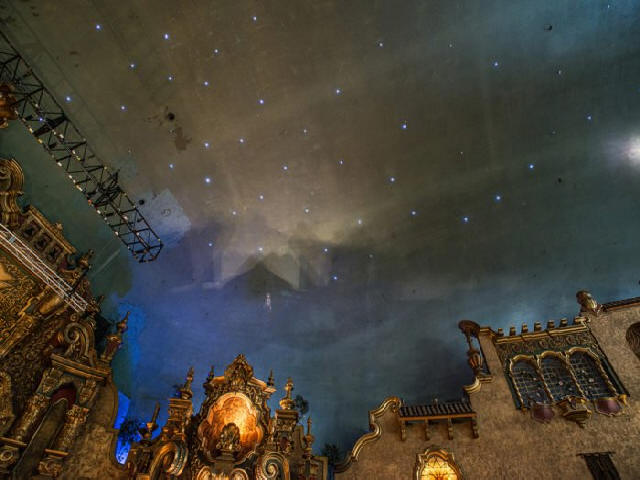 The Keith-Albee also has several smaller auditoriums, which are works of art as well.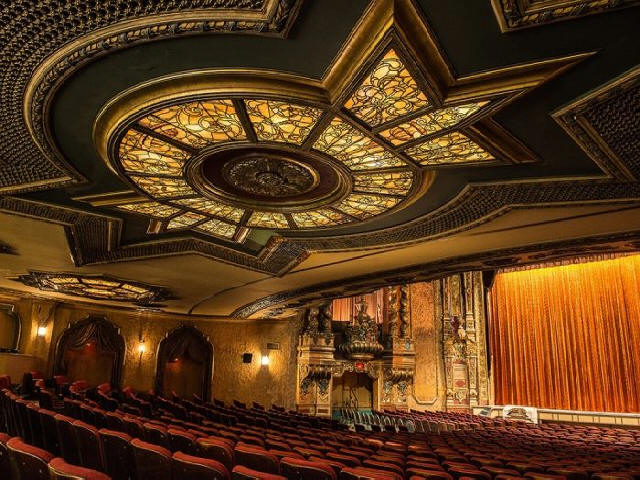 The Keith-Albee was built with a Warlitzer organ, which was sold in 1950.
However, restoration efforts have tracked down the original organ.
and it is part of the theatre once again.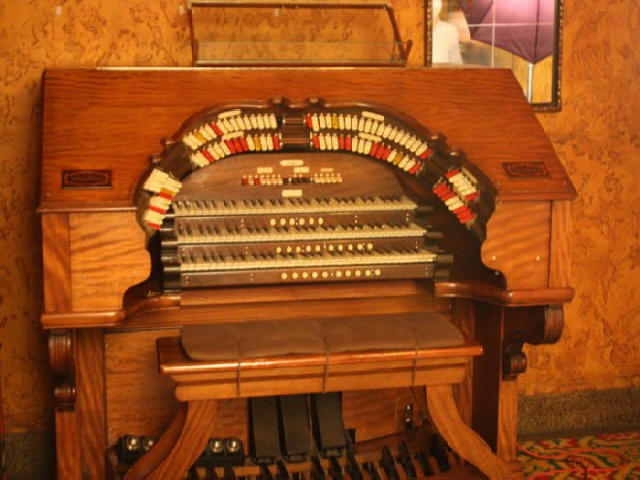 The theatre today host concerts and films, so modern audiences
can still enjoy this architectural wonder.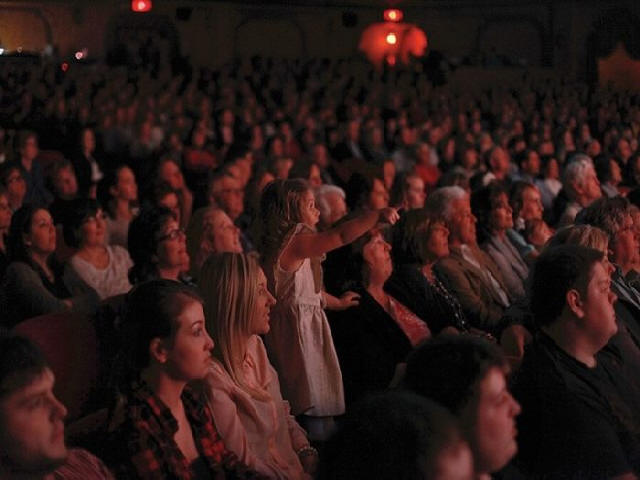 Here's a video about the restoration of the Keith-Albee's sign.
Note: This Article and picture's appeared in the West Virginia on
February 26, 2017 -- by Rachel Whetstone.
[ Back ]