POINT PLEASANT SILVER BRIDGE
-----------------------------------------------------------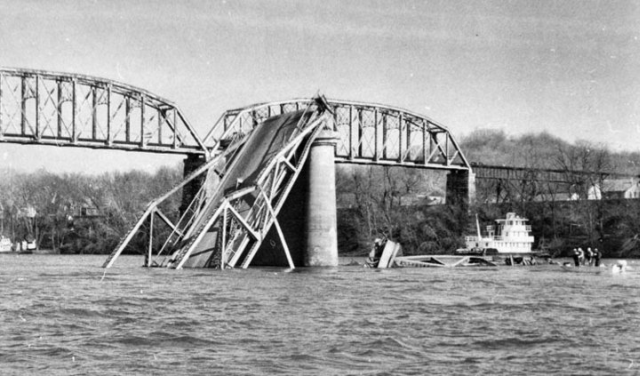 On December 15,1967 at approximately 5 p.m., the U.S. Highway 35 bridge connecting Point Pleasant, West Virginia and Kanauga, Ohio suddenly collapsed into the Ohio River.
At the time of failure, thirty- seven vehicles were crossing the bridge span, and thirty-one of those automobiles fell with the bridge.
Forty- six individuals perished with the buckling of the bridge and nine were seriously injured.
Along with the numerous fatalities and injuries, a major transportation route connecting West Virginia and Ohio was destroyed,
disrupting the lives of many and striking fear across the nation.
( Back )