Barnett Hospital
------------------------------------------------------------------------------------------------------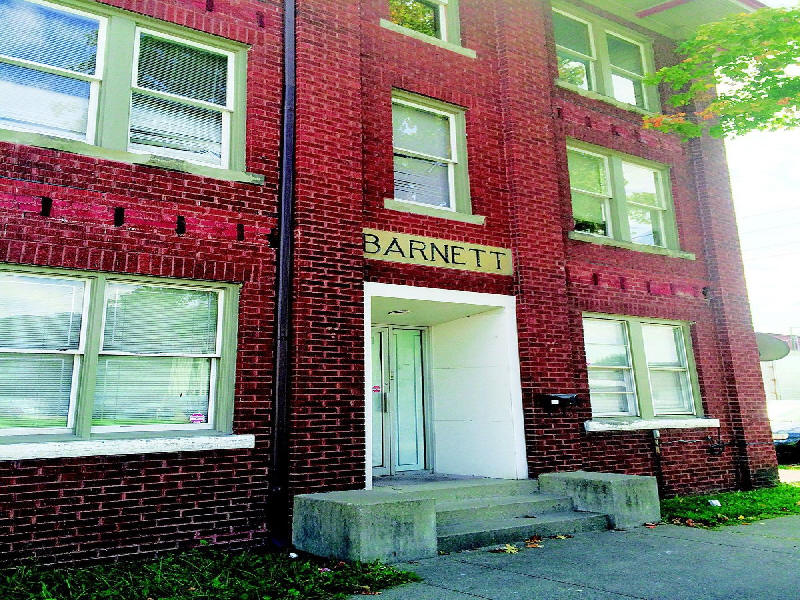 The Barnett Hospital closed in 1939.
------------------------------------------------------------------------------------------------------
HUNTINGTON -- For decades, Dr. C.C. Barnett was a central figure in Huntington's African-American community.
Barnett was born Nov. 30, 1869, in New Canton, Virginia, the son of slave parents. The family moved to the Huntington
area in 1871. Educated in the local schools, Barnett earned his medical degree at Howard University.
By 1902, Barnett returned to Huntington and began practicing as a medical doctor and surgeon in the city's
African-American community. He married Katherine "Kate" A. Whiting, and in 1905 she purchased a two-story
frame house at 1201 7th Ave. At that time, the house was located in the midst of an African-American neighborhood
that extended between 20th and 8th streets along 6th and 7th avenues. When Kate Barnett died in 1909,
she left the property to her husband. In 1912, he married Clara B. Matthews, a trained nurse.
Although his work as a medical doctor was already a huge accomplishment, Barnett wanted to give more back to
the African-American residents of Huntington. He was inspired by the story of a young black employee of the
Chesapeake & Ohio Railway who was injured on the job and eventually died because he was refused treatment
due to his color. Thus, in the same year he married his second wife, Barnett founded and opened the
Barnett Hospital in their house.
When it first opened, the little hospital had only a few beds. The building was greatly added on to over the years
and eventually had 50 beds, 10 physicians, eight nurses, two operating rooms and an x-ray department. In 1918,
Barnett's wife Clara opened the Barnett Nursing School. At that time, few of the nation's
nursing schools would admit African-Americans.
Unable to pay the mortgage, Barnett lost his hospital to the bank in the Great Depression, but for
another decade the city operated it, treating patients of all races. It closed for good in 1939.
From 1947 to 2007, the building was used as offices for General Laborers Union Local 543.
"When I learned the history of the hospital, I knew this was a building that needed to be saved," says
local historian Karen Nance, who was instrumental in preserving Guyandotte's historic Madie Carroll house.
She bought the former hospital building from the union, did the research needed to see it added to the
National Register of Historic Places and is gradually restoring it for use as an apartment building.
-----------------------------------------------------------
Note: This Article and picture appeared in the Herald-Dispatch Newspaper on Oct. 19 , 2014
-----------------------------------------------------------
[ Back ]