Children's Hospital
------------------------------------------------------------------------------------------------------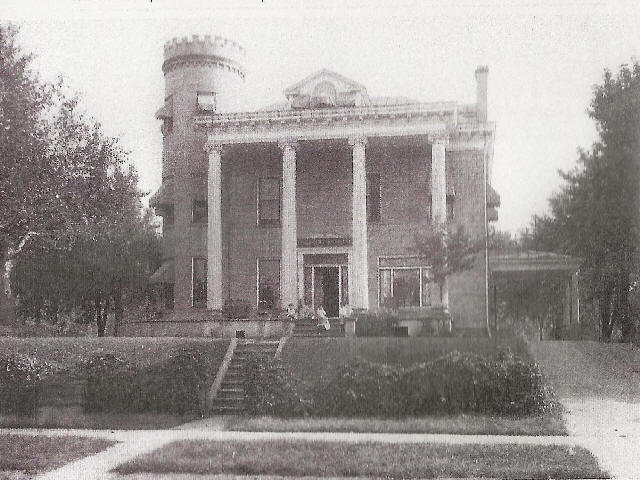 In a circa 1929 photo, five children can be seen posing at the entrance to the
Huntington Children's Hospital, located in the former home of
Bradley W. Foster and his wife, Mary.
------------------------------------------------------------------------------------------------------
HUNTINGTON — In 1923, Dr. Arthur S. Jones founded what was then called the
Huntington Children's Hospital in a former residence on the southwest corner
of 5th Avenue and 11th Street. Unlike any other hospital in the area at that
time, it exclusively specialized in caring for seriously sick children.
The stone house, with a soaring turret that made it look a bit like a medieval
castle, was built by Bradley W. Foster and his wife, Mary. Foster
arrived in Huntington in 1871, the year of the city's birth, and
he prospered with the city's growth, earning a
fortune in the hardware business.
Foster and his wife had no children. She died first. When he died in
1922, he left $800,000 to build and operate the Foster Memorial
Home for Aged Women. Over the years, the stately home at
700 Madison Ave. sheltered thousands of older
unmarried women and widows.
Jones operated his hospital on 5th Avenue for only a few years. He later renamed
the facility the Huntington Orthopedic Hospital and moved it to a home at
1330 3rd Ave. that had been built by Ely Ensign, the founder of Ensign
Manufacturing Co. (later ACF Industries). Later he moved it yet
again, this time to a four-story house on the northwest corner
of 6th Avenue and 13th Street. Today's River Park
Hospital can trace its roots to Dr. Jones'
early efforts.
After Jones moved his hospital out of the former Foster
home, it housed a number of different businesses,
including the Shelton Funeral Home, Self's
Health Club and the offices of Ratcliff
& Wayburn, obstetric physicians.
In 1947, what's today the Huntington Federal Savings
Bank purchased the old house, demolishing it
and erecting a new building.
-----------------------------------------------------------
Note: This Article and picture appeared in the Herald-Dispatch Newspaper on Nov. 17, 2020.
-----------------------------------------------------------
[ Back ]