Colored Children's Home
------------------------------------------------------------------------------------------------------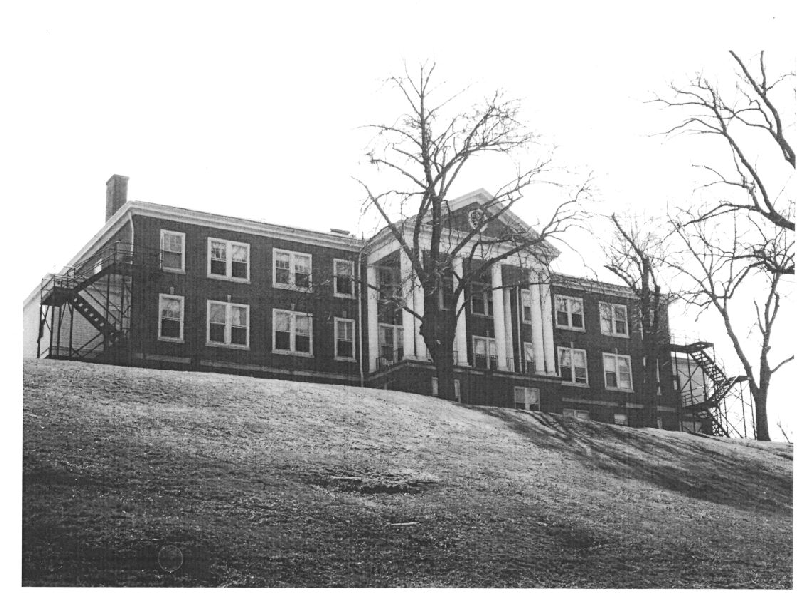 The historic West Virginia Colored Children's Home was demolished in 2011.
------------------------------------------------------------------------------------------------------
HUNTINGTON -- Determined to help poor black children get an education, the Rev. Charles E. McGhee chartered the
"Colored Orphans Home and Industrial School" in Bluefield, West Virginia, in 1899. Later he moved his school
to Blue Sulphur Springs in Greenbrier County, but "certain antagonisms" there - undoubtedly racial -
forced him to again seek a new site.
Coming to Huntington, he purchased 190 acres of farmland on Norway Avenue.
There the students themselves built a small brick building to house the school.
In 1903, McGhee was able to obtain $1,500 a year in state funding for his private school. In 1911,
the state purchased the school and renamed it the "West Virginia Colored Orphans Home."
McGhee initially remained as the school's superintendent but resigned in 1914.
In 1920, fire destroyed the home. The 35 orphans living there were temporarily housed in foster homes.
The Legislature voted $60,000 to build a new building. Opened in 1923,
it would serve black youngsters for more than 30 years.
In the early 1930s, the facility's name was changed. What had been the "Colored Orphans Home"
became the "Colored Children's Home." In the wake of the U.S. Supreme Court's 1954 decision
striking down school segregation, the state closed the home in 1956 and transferred its
young residents to the newly integrated Children's Home in Elkins, West Virginia.
The facility was briefly used as the West Virginia Home for Aged and Infirm Colored Men and Women,
but in 1961 it was transferred to Marshall University, which converted it to housing for married students.
In 1997, the former school's historic nature was recognized when
it was added to the National Register of Historic Places.
The Cabell County Board of Education chose the facility's hilltop site as the best location for its new
Huntington East Middle School, and in 2011 the historic building
was demolished to make way for the new school.
-----------------------------------------------------------
Note: This Article and picture appeared in the Herald-Dispatch Newspaper on Sep. 21 , 2015
-----------------------------------------------------------
[ Back ]