Enslow Middle School
------------------------------------------------------------------------------------------------------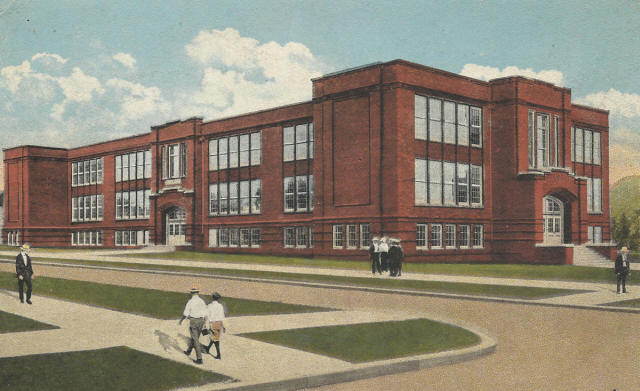 ------------------------------------------------------------------------------------------------------
HUNTINGTON -- In its 96-year history, Enslow Middle School served
thousands of youngsters in its East Huntington neighborhood.
Originally called Enslow Junior High, the school at 2613 Collis Ave.
opened in 1917 and was named for Alice Blanche Enslow,
a teacher who was killed in a horrific elevator accident
at Huntington High School earlier in the year.
The 56-year-old Enslow was badly injured when she fell from
the elevator into the shaft below, a distance of about 16 feet.
Rushed by ambulance to Guthrie Hospital,
she died there about an hour later.
A veteran teacher, she had taught in Huntington's schools for
40 years and had been principal at Ensign Elementary
until ill health forced her to step down.
The 24-classroom building cost $240,000 to construct. It became a middle
school in 1989 and the following year became the first invitational
school in West Virginia. (Invitational education is "a theory of
practice designed to create a total school environment that
intentionally summons people in schools to realize
their relatively boundless potential.")
Enslow's building has not housed any classes since 2013 when the
school was consolidated with Beverly Hills Middle School to
create Huntington East Middle School. When it closed,
Enslow had 252 students and a staff of 43.
The Cabell County Board of Education would like to demolish
the Enslow building and use its site for construction
of a new Highlawn Elementary.
However, the state School Building Authority last year rejected the
school board's request for $6 million in state funding to help pay
for the proposed new elementary. Thus, for the moment the
project remains in limbo and the Enslow building
remains vacant and unused.
-----------------------------------------------------------
Note: This Article and picture appeared in the Herald-Dispatch Newspaper on April 10, 2017.
-----------------------------------------------------------
[ Back ]