Geneva Kent School
------------------------------------------------------------------------------------------------------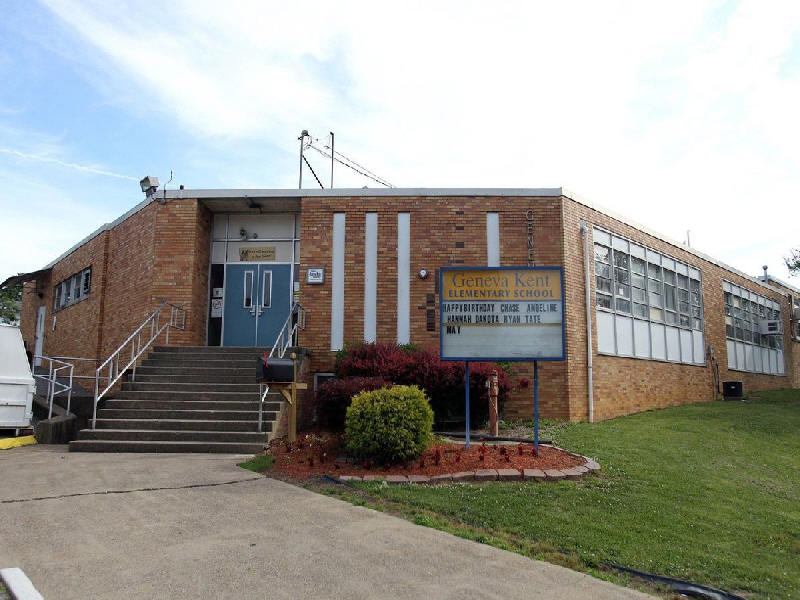 In 1931. the old Cross Roads School was Named for Geneva Kent,
a reporter for The Herald-Dispatch.
------------------------------------------------------------------------------------------------------
HUNTINGTON -- It's no secret that school officials and news reporters sometimes don't
see eye to eye. But, believe it or not, the Huntington Independent School District
once named one of its schools for a reporter.
On Oct. 23, 1931, the district school board unanimously voted to change
the name of Cross Roads School, a small schoolhouse on
Norway Avenue, to Geneva Kent School, honoring a
Herald-Dispatch reporter named Geneva Kent.
It's not known when the Cross Roads School was built, but a 1919
school directory indicates it had two teachers that year -
Sallie Spurlock and Mary Ada Wentz.
The board voted to rename the school in response to a request by the Cross Roads
PTA. J.M. Simpson, the PTA president, told the board: "We are departing from
precedent in wanting to name our school after a younger person, but we
want someone whom our boys and girls know and admire."
The Herald-Dispatch Editor Jim Clendenin hailed the action, calling it a "well
deserved recognition" of Geneva Kent's "faithful and conscientious
service" in reporting on the community's schools.
In 1940, the school moved to a new building, located on Holley Avenue
just off Norway, constructed with funding from a Depression-era
federal public works program.
At the start of the 2015-16 school year, Geneva Kent and Peyton elementary
schools were consolidated to form a new Explorer Academy. Peyton's
pupils joined the students at Geneva Kent while necessary
construction was done at the former Beverly Hills
Middle School to convert it to
the Explorer Academy.
Now that the Explorer Academy is open, both the Geneva Kent
and Peyton buildings are vacant and unused. The Cabell
County school board had indicated it
plans to auction them off.
-----------------------------------------------------------
Note: This Article and picture appeared in the Herald-Dispatch Newspaper on Dec 4, 2017.
-----------------------------------------------------------
[ Back ]