Glaser Furniture
------------------------------------------------------------------------------------------------------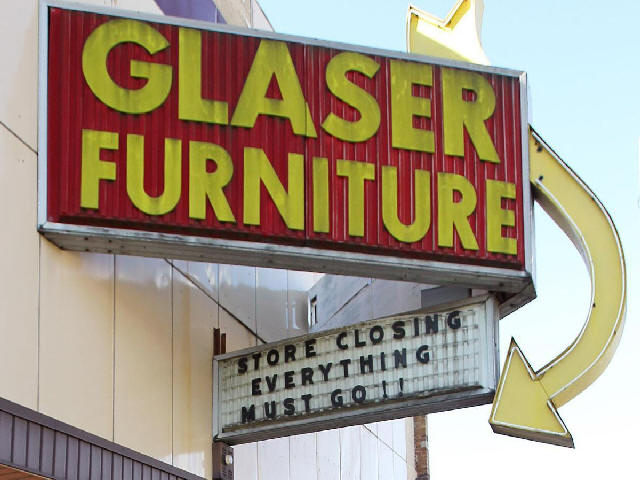 After 70 years in business, Glaser Furniture Co. at 911 3rd Ave. closed in 2016
------------------------------------------------------------------------------------------------------
HUNTINGTON — Glaser Furniture Co., located at 1931 3rd Ave.,
was opened by Samuel and Rachel Glaser in 1946.
Seventy years later, in 2016, their sons Norman and Herman Glaser
reluctantly closed the store. The brothers had hoped that maybe
the next generation of the family would take over the
business. "But all our kids are established and
want to do their own thing," Norman said.
Over the years, the two men successfully fought off repeated efforts
by Marshall University to acquire their store building.
The city's 20th Street neighborhood once was home to dozens of small
businesses such as theirs but almost all have disappeared, with their
property taken over by Marshall's ever-growing campus.
The brothers said theirs was the last independent furniture store in Huntington.
"At one time there were 10," Herman said, "and four of those - Butler's, Willis,
Riter and ours - were right here in the 20th Street neighborhood."
Their father, Samuel, was born in 1906 in Poland and was smuggled into
Palestine (now Israel) shortly after the Germans invaded in 1939. He
left his wife and three young boys behind, hoping to later find a
way to get them out. That never happened as he ran out of
time when the Germans destroyed his town.
Townspeople who were not killed on
the spot were packed off to
concentration camps.
In Palestine he met and married Rachel Levinson, and in 1945 they made their
way to America. In Huntington, they scraped together to purchase a business
in the 1900 block of 3rd Avenue. That was 1946 and the birth of Glaser
Furniture. Since new furniture was hard to come by immediately
following World War II, the Glasers initially sold mostly
second-hand items. It wasn't until later that they were
able to begin selling new furniture. The brothers
took over the business after their mother died
in 1975 and their father moved to Arizona,
where he died in 1996.
For a number of years, Fat Patty's was located next door to the
Glaser store. When the store closed, the restaurant
bought the building and expanded into it.
-----------------------------------------------------------
Note: This Article and picture appeared in the Herald-Dispatch Newspaper on March 25, 2019.
-----------------------------------------------------------
[ Back ]