Huntington YWCA
------------------------------------------------------------------------------------------------------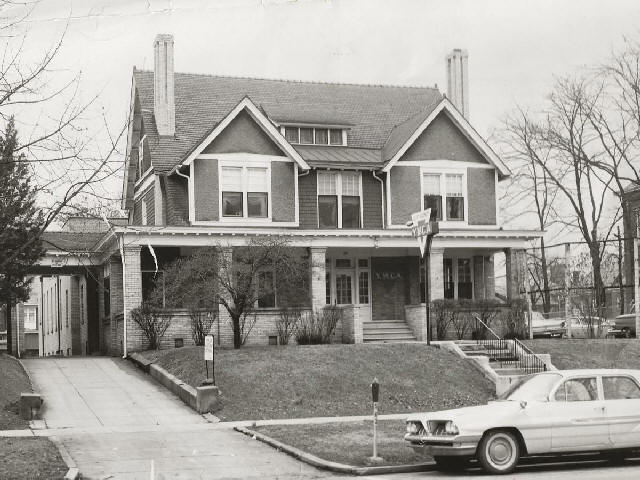 An undated photograph of the Huntington YWCA at 633 5th Ave.
------------------------------------------------------------------------------------------------------
HUNTINGTON ó The Huntington Young Womenís Christian Association was
founded in 1922 as an outgrowth of the Huntington Business Womenís Club.
The club itself evolved from a Bible Class that was formed following
famed evangelist Billy Sundayís 1911 crusade in Huntington.
Feeling the need for a home for young employed women, the club
purchased a large home in the 1000 block of 6th Avenue, where
the local YWCA was organized. Later the organization
moved to a building at 3rd Avenue and 10th Street.
The onset of the Great Depression meant the YWCA no longer could
afford to operate its 3rd Avenue quarters. So Mrs. George Patterson,
the organizationís president in 1934-32, allowed it to
use part of her three-story home at 633 5th Ave.
In 1935, the YWCA moved to 540 11th St., a location the American Red Cross
used as its base for its relief efforts during the 1937 flood. In 1940, Mrs.
Patterson gave her 5th Avenue home to the YWCA, inaugurating an era
of expansion for the organization. In 1952, a large auditorium/
recreation room addition was built at the rear of the
home and a parking lot was added in 1959.
In 1972, the Huntington YWCA ended its long-time mission of providing
housing for young women. Six young women, students at a local beauty
school, were then living in the home. They were allowed to stay until
the end of their school year. Over the years, hundreds
of young women had lived at the old house.
The Huntington YWCA operated at 633 5th Ave. for nearly 70 years.
In 2008 the organizationís members decided they no longer
could afford to operate the home. The following year they
sold it, donating the $130,000 purchase price to the
Cabell Huntington Childrenís Hospital project.
-----------------------------------------------------------
Note: This Article and picture appeared in the Herald-Dispatch Newspaper on Jan. 21, 2020.
-----------------------------------------------------------
[ Back ]