Le John Manufacturing
------------------------------------------------------------------------------------------------------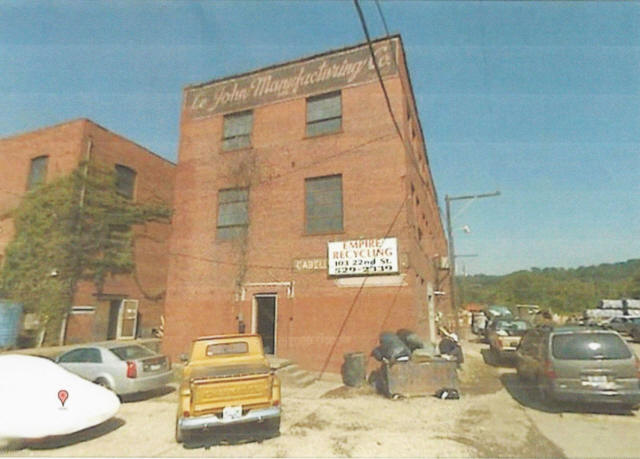 The le John Manufacturing Co. sign can be faintly seen painted across
the front of the plant building at 111 22nd St.
------------------------------------------------------------------------------------------------------
HUNTINGTON -- The Le John Manufacturing Co. was established in 1946 by Sam S. Politano,
a 1935 graduate of Marshall College.
The 1947 edition of the Huntington City Directory listed Politano as the company's president,
Herbert T. Caldwell and G. Carlton Edwards as vice presidents, and Wells Gayor as secretary-treasurer.
The Le John plant, a large brick structure, was located at 111 22nd St.,
in the heart of what was then a busy East Huntington manufacturing district.
The company made a number of electrical products, including hair dryers and hassock-style heaters,
but was best known for its small, tabletop electric fans for home and industry. Many Le John
fans are still in use today, and they often turn up for sale in antique shops or on eBay.
Le John also manufactured items of electrical equipment
for the armed forces and the Post Office Department.
In fiscal 1957, the company recorded $1.25 million in sales. In December of that year it was purchased
by Dumont-Airplane and Marine Instruments of Clearfield, Pennsylvania, which manufactured various
types of capacitors as well as electrical equipment for the government.
In 1958, the Huntington plant was closed, its equipment moved to Clearfield,
and Le John Manufacturing declared bankrupt.
The long-vacant Le John building is still standing.
-----------------------------------------------------------
Note: This Article and picture appeared in the Herald-Dispatch Newspaper on Sep. 19, 2016
-----------------------------------------------------------
[ Back ]