Marion T. Gray
------------------------------------------------------------------------------------------------------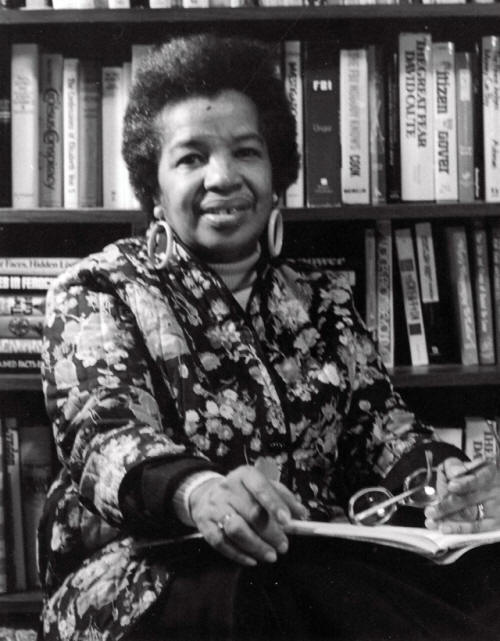 Outspoken citizen activist Marion T. "Bunche" Gray died in 2000 at age 83.
File photo | The Herald-Dispatch
------------------------------------------------------------------------------------------------------
HUNTINGTON — In lucky communities, a few citizens take it upon themselves to
regularly attend and speak out at meetings of city councils, school boards and other
public bodies — not just when something of personal interest is on the agenda.

Known by a nickname she couldn't explain, Marion T. "Bunche"
Gray was that kind of citizen activist.

Whenever Huntington City Council met, she could be counted on to be there,
generally perched in the front row. When council opened the meeting to
public comment, she would make her way to the microphone and
put in her two cents worth, more often than not taking
council members to task for something they had
done — or maybe failed to do.
In a page-one news article published when she died in 2000, Bob Gabordi, then the
editor of The Herald-Dispatch, said he got a visit from Gray during his first
week on the job. She was straight and to the point, he recalled. Gabordi
quoted her as saying: "There was a time when people who look
like me weren't allowed in this building. I remember it,
and I want you to remember it, too."

"She felt strongly that we had an important role to play in breaking
negative stereotypes on race, and she was quick to point
out when we failed to do our job properly
in that regard," Gabordi said.

In the same article, Mayor Jean Dean said she and Gray "didn't hit if
off too well at first. But I grew to respect her. She brought
attention to many things that needed to be addressed."

What prompted Gray to become such an outspoken citizen
activist? Perhaps the answer can be found in a saying
long displayed on her kitchen wall: "I wondered
why somebody didn't do something — Then
I realized that I am somebody."
-----------------------------------------------------------
Note: This Article and picture appeared in the Herald-Dispatch Newspaper on Jan. 11, 2022.
-----------------------------------------------------------
[ Back ]