Marshall Music Building
------------------------------------------------------------------------------------------------------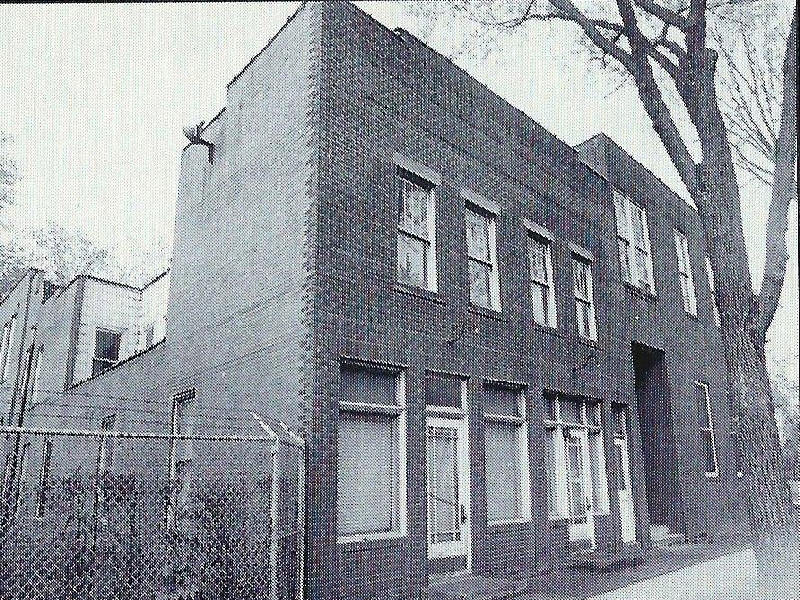 A former shoe store housed the Marshall Music Department for more than 40 years.
------------------------------------------------------------------------------------------------------
HUNTINGTON — Prior to the construction of Northcott Hall in 1915, Marshall had only one building, Old Main,
which served as a multi-purpose facility that included classrooms, the library, administrative offices, a woman's
dormitory, a cafeteria, an auditorium and even a basketball court in the basement. In 1926, in an effort to help
relieve the over-crowded conditions in Old Main, the Marshall Music Department was moved to a two-story
brick commercial building at 1725 3rd Ave. Built in the early 1900s, the building previously had housed
a retail store, Modern Shoe, and later the Dayton Tire Shop. To accommodate the Music
Department, the structure was renovated to include a recital hall, studios, practice
rooms and the departmental offices. Three classrooms were added in 1928.
Although clearly inadequate, the building would be the home of the Music Department for more than 40 years.
Despite its cramped quarters, the department thrived. Over the years, many high school music teachers
and band directors in West Virginia, Ohio and Kentucky received their musical education in the
former shoe store. And each year saw the department present an ambitious
and impressive schedule of public performances.
Finally, in 1967, the department gained a well-deserved new home with the opening of Smith Hall.
Named for Stewart H. Smith, Marshall president from 1946 to 1968, Smith Hall is a massive
seven-story structure on 3rd Avenue on the west end of the campus. It houses a number of
academic activities, including the Evelyn Hollberg Smith Music Hall. Named for
President Smith's wife, the Music Hall contains classrooms, offices,
studios, practice rooms and a 490-seat recital hall.
After the Music Department moved from its old building, it briefly was
home to the campus television system. In 1973 it was demolished,
and the site used for construction of Harris Hall.
-----------------------------------------------------------
Note: This Article and picture appeared in the Herald-Dispatch Newspaper on August. 20, 2018.
-----------------------------------------------------------
[ Back ]